5 Top Tips for Personalised Itinerary Documents
Posted by Mike Atherton on 26 January, 2016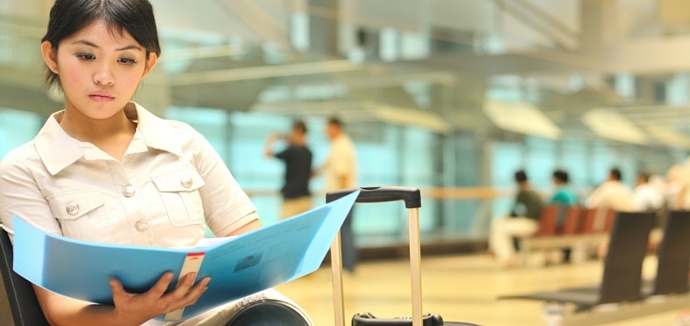 While mobile is now crucial, traditional email and online itinerary documents are still a key part of the travel manager and traveller dialogue, and there is much to be gained from creating an exceptional, personalised experience.
Personalisation and quality of document delivery can enhance the traveller experience and the traveller-arranger relationship; it will not go unnoticed.
1. Be Consistent
Many TMCs find that their use of numerous product and booking sources, which often do not integrate well, can make it rather difficult to customise communications. However, if you want to hold the reins of the client and traveller conversation, then it's important you create a consistent experience across all the agency/client/traveller touch points.
White label travel itinerary apps can help you to keep the branding consistent and with the ability to edit text and images, you can create an overarching tone and create reassuring uniformity.
2. Be Complete
Still sending out segment based itineraries? Perhaps domestic rail, LCC, hotel, and other information is still sent to the traveller separately to the flight segments. Do not waste the opportunity for great communication. Travellers want their TMC to support their trips, not just fire information at them piecemeal.
Providing each traveller with a personalised, complete trip document, with everything they need in one place, is a simple step that can dramatically increase their satisfaction.
3. Be Aware of the End User
Travel arrangers have different needs from travellers, make sure you recognise the role and serve content appropriately.
Understanding your customers and clients is the key to delivering them appropriate and satisfying content, allowing them to get the most out of their itinerary documents. Always remember your audience.
4. Be up to date
Business travel is all about change, so make sure your traveller has all the latest up to date information to hand at any time. Knowing the right channel to use at each stage of the process is key.
This is especially important in cases where the traveller may experience heightened risk. In addition to alleviating risk, duty of care should always encompass keeping your traveller informed and reassured.
5. Make Money
Capitalise on every opportunity. You can increase your sales potential, whilst also enhancing the customer experience by ensuring you:
Use the right channel
Deliver the right message
Send it at the right time
Portman, one of the UK's largest independent travel management companies, partnered with Mantic Point to provide enhanced media campaign opportunities not usually offered by a TMC. They can now address key customers with powerful targeted promotional messages and campaigns, delivered at the crucial time. This has proved a great boon for suppliers, with whom their relationships have prospered, and allows them to provide a more comprehensive experience for the traveller.
Full details of how Portman took control of their communications can be found in our case study.