Ancillary Revenue Forecast to Hit $70B by End of 2016
Posted by Mike Atherton on 22 December, 2016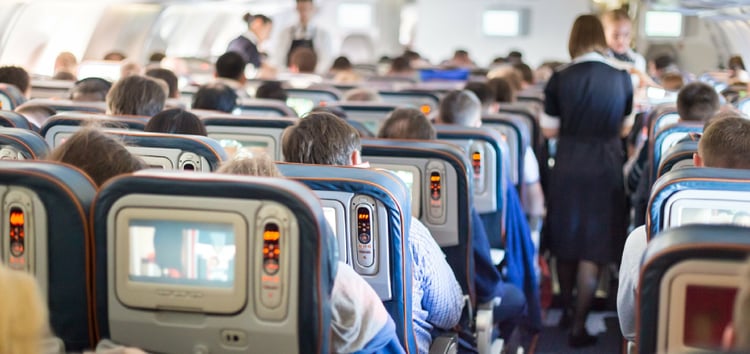 The value of ancillary travel sales has never been higher – airline ancillary revenue is projected to be $67.4 billion in 2016. That's a rise of $8 billion over the previous year and presents yet more evidence of the lucrative revenue generation opportunities of ancillary sales for TMCs.
The findings were calculated by IdeaWorks, a consultancy on airline ancillary revenue, and CarTrawler, a leading travel technology platform provider, in their latest ancillary revenue report. These companies have collaborated since 2010 to provide annual ancillary revenue projections, in which time they've calculated a continuous year-on-year growth of airline ancillary revenue, with a nearly 200% increase in value from 2010 to 2016.
By disclosing the ancillary revenue disclosed by 67 airlines for 2015 and applying these statistics to a larger sample of 178 airlines, the report provides a comprehensive global projection of airline ancillary activity in 2016. From the $67.4 billion total, $44.9 billion represented revenue from optional services such as premium seat assignments, checked luggage and on-board sales of food and beverages. The smaller share of $22.5 billion comes from 'non-fee activity', including commissions on sales of services such as hotel bookings and car rentals.
The trend of ancillary revenue growth highlights the growing merchandising opportunities for TMCs. With multi-channel technology platforms, it's becoming increasingly feasible for TMCs to compete with airlines and offer retail products to customers.
As Aileen O'Mahony, Chief Commercial Officer at CarTrawler argues in the report, 'Successful ancillary revenue generation is dependent on offering customers the right product at the right time, often before they have even asked for it.' This requires intelligent, data-driven travel technology that can analyse bookings and identify the optimum time to offer the right product to the right traveller, across all communication channels.
For TMCs, mobile is one of the pivotal communication channels – today's travellers expect to be able to access their itinerary and personalised content on the go easily. So how do you develop a travel app that achieves this whilst maximising ancillary revenue opportunities through data-led optimisation?
Our guide explains how TMCs can extend their communication possibilities with a future-ready mobile strategy.