Bleisure - Passing Buzzword or Travel Trend on the Rise?
Posted by Mike Atherton on 12 January, 2017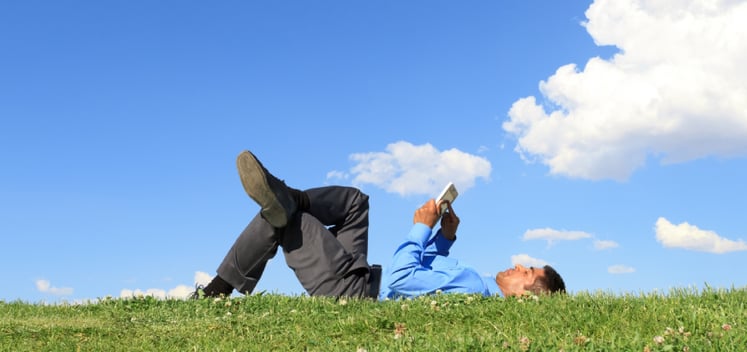 "Bleisure", "a bizcation" – whatever you call it, the rise of the business and pleasure travel mix seems irrepressible, even in the face of new threats and challenges for the travel industry.
Business/Leisure Travel in Numbers
Almost everyone seems to have a different take on how large a portion of the travel market bleisure occupies. But, though they vary, the figures certainly suggest that its impact is not insignificant.
According to a recent study by Expedia, 60% of travellers now say that they have taken bleisure trips, with more than half bringing family members along to join them and 30% increasing their time away by an additional two days. It's a trend most prevalent among millennials – today's business travellers.
Another study of business travel indicates that 30% of all travel bookings is attributable to bleisure, as increasing numbers of travellers seek to gain extra value from a work trip and increase their holiday time on a smart budget.
Meanwhile,Travel Weekly's 2016 Consumer Trends report, suggests that the proportion of leisure trips including a business segment rose from 14% in 2015 to 17%. This is part of a steady rise from its 2012 report which found that 11% of leisure travel could be considered bleisure.
It's a trend that's been noted by destinations too.
For instance, providers of marketing for New York City, NYC & Company report that those domestic visitors to the city that combine business and leisure doubled from 17% in 2014 (itself a huge leap from the 2% reported in 2011) to 34% in 2015. And 23% of business travellers to Dallas mentioned an additional trip purpose of leisure to the Dallas Convention & Visitors' Bureau in 2015.
In their 2015 "Business Traveler Sentiment Index", GBTA found that having the option of extending business travel with a leisure component was important to 67% of business travellers. 36% of respondents had taken advantage of this option within the past three months, and around 50% of that number had brought their partner or family members along for at least the leisure portion of their trip.
A Generational Divide?
Following a global traveller insights report, FCM Travel Solutions suggested that this apparent rise in 'bleisure' travel could be down to the increasing number of millennials in the workplace. According to FCM, they are known for viewing their business trips as an opportunity to further their travel experiences without over-stretching their budgets.
And, when discussing the popularity of these business-cum-leisure trips, general manager of FCM New Zealand Andy Jack said he had seen a new kind of business traveller begin to emerge, along with changes to the "rules" of business travel.
"It's all about combining productivity, hard work and opportunity to enjoy the job."
Jack suggested a significant difference in the way that millennials approach business travel:
"Their appetite for travel is greater and they often want a leisure experience, this is a good thing as, although they are always "on" and connected, this seeking of balance can avoid burn out ... Their desire for balancing home life and work life influences their travel patterns."
He posits that generation X, on the other hand, are more inclined to fly only when they have a firm purpose, tending to be "last in and first out".
The Opportunity
Rising bleisure travel presents a great opportunity for the travel agent or TMC, creating travellers who are taking lengthier trips, with more varied travel itineraries, and are likely to spend more and to book more products.
According to the Consumer Trends report, when a trip involved a business component, the average spend was $1556, while pure leisure trips averaged $1332. It also found that travel agents were involved considerably more often in the booking of these bleisure trips.
If you can support travellers who want to get more out of their trips, make sure your customers know it. Making it clear that you can take care of travellers throughout their trip – encompassing leisure add-ons, maintaining duty of care and helping them access sweeteners, such as special deals for extra days added to their accommodation stay – will help you to encourage, assist with and benefit from bleisure travel. Creating relationships with, for instance, restaurants and leisure facility providers will also add you to add further value to your service, as well as opening increased post-booking merchandising opportunities.
For further insight into the trends that will shape business travel in the years to come, download our Q&A with Traveleads's Gary McLeod.