How Well Does Your Business Travel Policy Support Your Travellers?
Posted by Mike Atherton on 20 February, 2017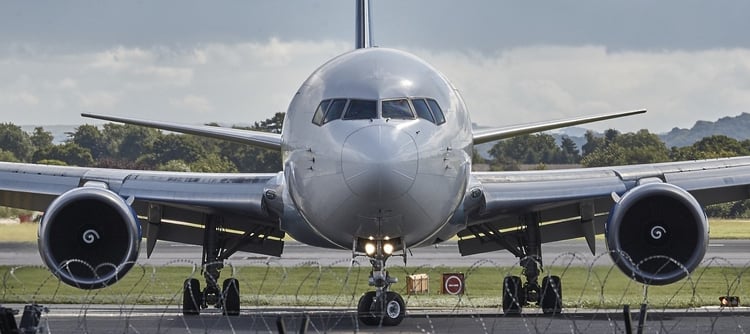 Whether you work for a travel management company or a large enterprise supporting frequent business trips, a travel management policy is vital. But does yours go far enough to fully cater to your travellers' needs?
A clear and thorough travel policy is essential for four key reasons:
It helps you protect your employees

It can reduce expense to your business

It clearly defines legal liability

It condenses guidelines for the whole travel process
With these clear goals in mind, it is worth reflecting on whether your company's travel policy is fulfilling its potential. The primary goal of traveller protection should lie at the heart of every business travel policy. Here, we explore some of the ways you can check that your travel management policy is supporting your travellers and ensuring their safety.
Safety First
It goes without saying that fulfilling duty of care should be the main concern when developing policy guidelines. Getting the basics right is key, such as providing travellers with a travel itinerary, and in turn recording mobile number, contact details for hotels or offices, and proof of a valid passport/visa.
However, many employers and TMCs are now employing more sophisticated methods of mitigating travel risk for their business travellers.
An increasingly common move has been to provide travellers with web-based GPS smartphone trackers. This relieves travellers of the burden of having to 'check in', via email or phone, and gives employers assurance that their employees have arrived safely. It also streamlines cooperation with the authorities in the event of an emergency.
However, this strategy could be criticised as an invasion of privacy and evidence of a lack of trust in the traveller. It may do, therefore, to carefully consider whether this approach would be appropriate to your circumstances.
Tracking can be combined with real-time travel alerts, which can be used to inform travellers and management of unforeseen developments en route or at the destination, such as natural disasters or political unrest, or to advise travellers about local amenities. The ability to track specific locations in real time and respond appropriately can help to prevent travellers entering a potentially risky situation.
Aside from the physical risks associated with travel, there are the digital risks of sending employees abroad. It is good practice to ensure that all business travellers are aware of the dangers posed by modern cyber-threats such as fake Wi-Fi, which may be encountered in any public place, including airports. Designed to lift personal or business information, and deposit spyware and spam, these malicious hotspots can cause crippling damage.
Work Hard, Play Harder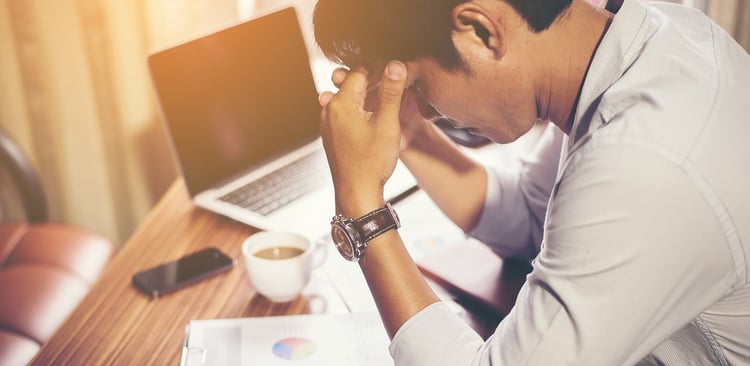 The mental wellbeing of employees should be a top priority for employers, not only for ethical reasons, but also because numerous studies have shown that motivated, secure and satisfied workers pad the bottom line for the business.
Therefore, in travel it is important to encourage travellers to enjoy their trip and to get as much out of it as they can. A good start is to ensure you address any concerns of business travellers your travellers have, before their trip, and to reduce anxiety associated with travelling.
Groundlink polling data suggests that one of the top concerns for business travellers is delay reaching the airport, often caused by traffic gridlock. This could be mitigated by encouraging travellers to use train or metro services, which are generally more reliable. Incentives from the company to fund train tickets rather than petrol and parking could go a long way towards easing the pre-flight stress of a novice business traveller.
Another top irk noted by business travellers was intermittent or costly hotel Wi-Fi. This annoyance could be avoided by adding 'free Wi-Fi' to a policy position on hotel standards. Although this will not necessarily guarantee a strong connection, it will cool the worries of extra charges.
Nearly half of the 5,000 business travellers polled by Groundlink stated a particular hatred for travelling close to seasonal holidays, such as Christmas and Thanksgiving. Cramped public spaces and noisy flights and trains made this particularly unpopular. Policy could reflect this by not allowing mandatory business trips scheduled within a certain number of days running up to a national holiday.
The bane of many business travellers' trips is the separation from family and home life. This could be accommodated by the business allowing travellers to charge personal telephone conversations to the company's expense, or by supplying free Wi-Fi and supported VoIP calls. This can help travellers feel less lonely and be more productive at conferences and business meetings.
Location, Location, Communication
The key to getting the most out of business trips abroad is to ensure that travel management policy at least touches on all possible eventualities, that it contains relevant in-depth guidance on everyday occurrences, and that this information is clearly relayed to everybody involved. Business travel can be a wonderfully exciting undertaking and can help bring in new ideas to your business, however, everything comes with risks, and as always, preparation is key.
For more information on preparing for unforeseen scenarios, download our guide below on how to prepare for travel emergencies, and what they mean for your business.