Next Generation Risk Management
Posted by Mantic on 18 March, 2015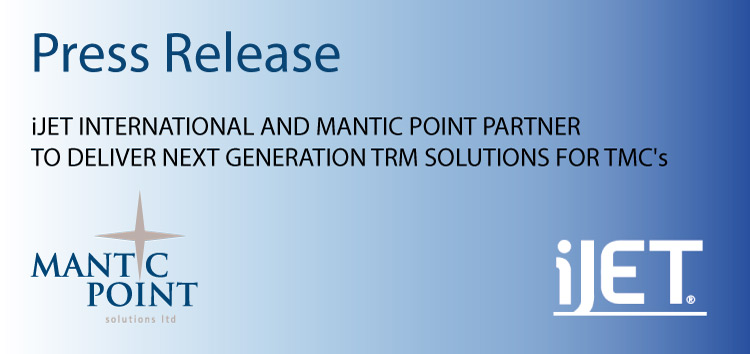 Leading with Innovative and Flexible Models to Meet Clients Ever Changing Needs
It's a pleasure to welcome iJET as a new partner in the provision of the next generation of TMC risk management products. We work with several content providers but today iJET have recognized the needs of TMC's in providing risk management services to their clients is best done by partnering with a specialist technology provider that focuses on the broad set of services needed by TMC's.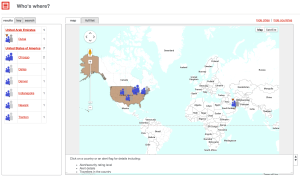 ANNAPOLIS, MD (June 12, 2014) – iJET International, Inc., a leading operational risk management solutions provider, announces the formation of a new strategic partnership with Mantic Point, a UK-based itinerary management solutions provider, focused on 'powering' the Mantic Point corporate duty of care platform with iJET's best in class intelligence as well as supporting backend Hotline and Security Response capabilities for small to mid-tier travel management companies (TMCs) as well as their customer base.
"As the travel industry's knowledge and responsibility for delivering travel risk management (TRM) solutions has grown, so too have the options by which companies can implement and procure TRM services. iJET is thrilled to continue our tradition of thought leadership and responsiveness to market changes by building on our 'Powered by iJET' model with Mantic Point," says Bruce McIndoe, CEO and President of iJET.
The Mantic Point partnership is another milestone in a 15-year roadmap of successful travel industry partnerships. As the industry leader – iJET has been able to differentiate itself by offering customized partnership options that range from tiered referral and reseller programs to integrated and strategic partnerships – something that other providers are not able to offer. Additionally, the depth of iJET's partnerships roster further validates the organization's leadership and the strong value-add provided to clients.
"What makes iJET different is that our approach to every partnership is a shared understanding that what we are building is a solution and on-going relationship that is based on each company's unique needs and go-to market strategy," said Theresa Thomas, Vice President Travel Partnerships. "iJET wants to walk alongside our travel partners to deliver value in the TRM space, this new partnership with Mantic Point is another great example of how we are able to continue to deliver on that commitment."
"iJET's openness to a model that works within our existing business allows us to move quickly and offer additional value to clients in a shorter amount of time. Our clients expect best-in-class intelligence and the backend security services to support delivering an end-to-end TRM solution; iJET is the best partner to support this type of flexible approach. We win. They win. The clients win," says Mike Atherton, CEO and co-founder, Mantic Point.
Supporting the varied travel partnerships is as critical as defining them. iJET has resources worldwide, across departments and at all levels in the organization that engage with our partner peers on a daily basis, from the C-level to dedicated account management and implementation teams. All travel channel support team members are committed to having an in-depth understanding of each partnership and the needs of their customers.