Find, locate and communicate with your traveller - traveller tracking
Posted by Mike Atherton on 18 March, 2015
Monitoring incidents globally is an essential component of your risk assessment and traveller communication strategy. To effectively support your travellers you need to identify those most impacted by unplanned disruption. What follows is the need to target those travellers with key information based on what's happening around them and to assist them to make the right next step. The traveller tracking solution from Mantic Point put the TMC and client in full control over the management of risk intelligence and traveller support.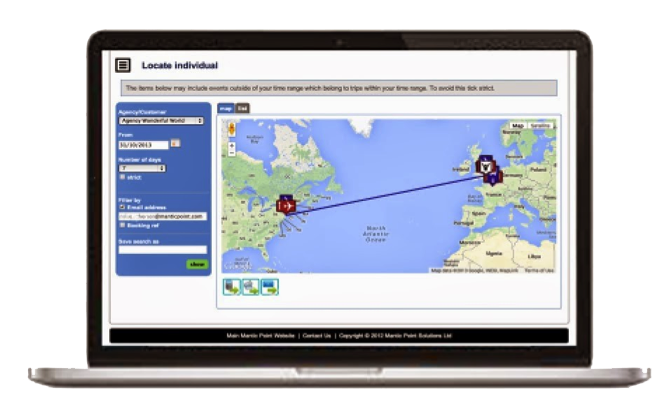 The Mantic Point Travel Messenger helps to ensure you are always in control of the communication channel and supporting your incident management process with timely, relevant and targeted support.
Targeted itineraries are represented on an dynamic map interface making it easy to quickly track the travellers position. Filter by PNR segment so you only see those travellers who need assistance now. Clear colour coded displays highlighting countries, cities and any geo-location such as airports, carriers, hotels etc make it easy to determine a travellers location and status along with their complete itinerary at the click of a button.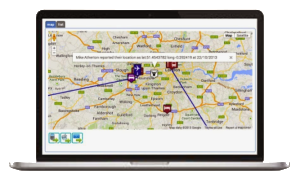 Travel data within Mantic Point's Travel Messenger is automated across GDS and mid-office systems ensuring users always have the latest information.
Communicate with travellers at any time using travel apps, SMS or by email. One way or two way messaging provides feedback and updates a traveller's status overlaid on their itinerary on the online map view.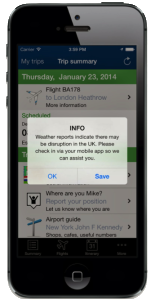 Mantic Point's Travel Messenger and traveller tracking optimises workflow for incident management, delivering real productivity savings by making the disruption communication process faster and more cost efficient.