4 Essential Travel App Features for Corporate Travel
Posted by Mike Atherton on 07 December, 2016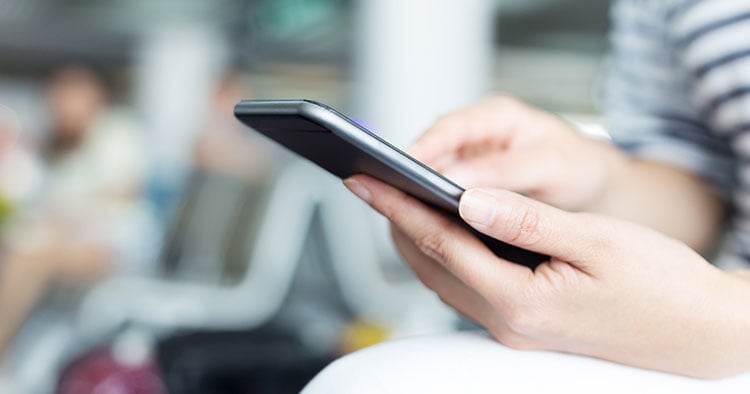 Managing the complexity of fast changing business information whilst on the go is a challenge. Luckily, corporate travel apps are on hand to coordinate the entire journey and keep travellers on track. But what should they include? Here we consider the must-have systems that every TMC should provide.
1. Consolidated Itinerary
The post-booking stage can be stressful as travellers try to make sense of all the information provided by travel agents. This is where a consolidated itinerary service comes in. Central to travel itinerary apps, consolidated itineraries not only collate travel documentation from multiple booking sources into one place for the perfect PNR, but it also allows for better travel communication between the traveller, travel arranger and TMC. Having this communication on an app comes more naturally to travellers, who now engage with travel content more on mobile than any other device. To extend the use of a consolidated itinerary, TMCs can automatically sync email itineraries and interactive online itineraries with the traveller's calendar and let them share their information with friends, family or colleagues
2. Travel Risk Management
Supporting duty of care should be a priority for all TMCs. By managing this through mobile devices, TMCs and travellers can respond quickly in a crisis. Mobile devices remain a close companion to travellers, meaning that communication is quicker, and GPS-enabled apps allow TMCs to locate their travellers in an emergency, enabling them to give more geographically relevant advice. This has never been more important, with the increasing threat of terrorism and natural disasters resulting in a 74% increase in alerts made by corporate travellers in the past five years. And with 60% of travellers feeling more anxious than they were 12 months ago, knowing that their mobile app will alert them to travel risks should give them peace of mind.
3. Customer Service
Delivering good customer service through an app is tricky, but with mobile usage rising among corporate travellers, it is becoming a priority. Customer service needs to be responsive and proactive, which makes mobile apps an ideal tool for the busy traveller. By offering instant messaging to be able to chat with their travel consultant at anytime or integrating additional features such as flight status and check in, currency converter, parking reminders and more, your travellers can travel happy knowing helpful information is just a few clicks away.
4. Personalisation
Having an app tailored not only to what makes your agency special, but to the individual traveller is essential to maximise engagement and customer satisfaction. Personalisation isn't a feature itself, but it should affect all aspects of your travel app. For example, we have already discussed how customer service should be tailored to individual needs. However, personalisation is perhaps most effective when offering post-booking merchandising. Offers tailored to the travellers' needs can maximise revenue opportunities after the initial booking. By using traveller data collected from sources via Travel APIs and using mobile functionality, such as GPS, TMCs can deliver merchandising offers at the right time and to the right people.
To learn more about mobile travel apps and how they can transform your offerings, download our 'Mobile Strategy guide for TMCs'.