New Download: How to Attract More Users to Your Travel App - A Strategy Guide
Posted by Mike Atherton on 28 November, 2016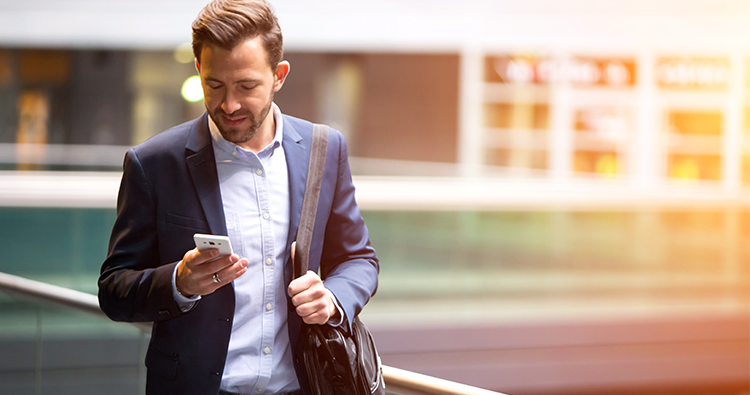 In recent years, TMCs have bought into the concept of mobile strategy and began to offer smartphone apps that customers can use while travelling. Although mobile apps are a great way to generate business and strengthen relationships, the increase in TMC adoption has grown to such an extent that it's now difficult for an app to stand out, be original and attract new users.
User acquisition is important for a number of reasons: it is critical to business growth and development, essential for successful mobile travel app management, and fundamental for those TMCs that want to stay competitive.
We have created a user acquisition guide dedicated to helping TMCs attract a greater number of travellers to ensure that your business is better equipped to cater to the needs of its passengers.
Why an App?
Apps enable your TMC to advertise products and services to travellers while they're on the move, but they also represent a great opportunity to enhance communication, offer increased personalisation and improve time-management, all essential for increasing traveller user-experience.
A well-designed mobile app can perform actions much quicker than a mobile site, and the provision of a streamlined travel itinerary app can be invaluable within corporate travel. Perhaps the most significant factor for TMCs is that apps represent a cheaper, simpler and more accessible revenue stream when compared to a website, and by employing analytic tools, can also help to provide an insight into what content or travel software travellers are benefitting from most.
How to Attract More Users
In this guide, we examine the importance of outlining a contact strategy, how social media can be used to both promote and share your app and why incentivising can have two-fold benefits. We also focus on retention and why it is the financial backbone of business, and how best to guarantee that user-attrition levels remain as low as possible.
Download our user acquisition guide now to attract more users to your app and take advantage of the sales opportunities presented by the mobile platform.