5 Preconditions to Investing in Itinerary Management Software
Posted by Darren Marsden on 13 July, 2015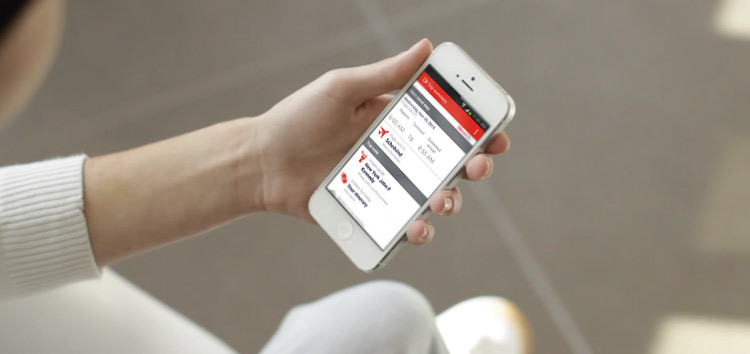 Itinerary management software will augment the capabilities of your GDS by improving the quality and frequency of communications to the end-user. This enhances overall usability by ensuring that multiple business travel itineraries are seamlessly updated across all platforms, both on- and offline.
There are 5 important considerations before entering the implementation phase.
1. Think beyond responsive technology
Think of the actual planning of data requirements that cater to the user's current situation. For example, a traveller will most likely check for possible flight delays on an itinerary app on the way to the airport, whereas document delivery such as booking confirmations and e-tickets could be issued by email. One doesn't preclude the other, but planning data requirements early in the implementation process will ensure the desired outcome of the IMS and make for a consistent user experience.
2. Choose data sources carefully by asking relevant questions, such as:
Can the IMS cope with frequent itinerary updates and/or cancellations?
Will the information flow through to the traveller or travel arranger in a timely manner?
Can the booking be processed automatically, or will the consultant need to intervene manually?
Choice of data source will ultimately determine if the IMS delivers its service definition.
3. Does your system need to differentiate between travellers and travel arrangers?
PAs and travel arrangers often need access to much more information than the traveller does. Arrangers will most likely be working with budgets and need to identify flights, hotel rooms, ground transport and other bookings that meet the needs of the traveller. It's therefore essential that your IMS identify each user and communicate with them based on their role.
4. Consider how your IMS will introduce and integrate passive segments into the system.
Any IMS will process active segments easily, but passive bookings tend to be handled in very different ways depending on the agency – and sometimes even within an agency. Since it's also possible for passive segments to originate from an outside source – for example, if the traveller herself makes a booking that needs to be introduced into the itinerary – defining parsing rules upfront will create a seamless and coherent communication for both the arranger and the traveller. It's highly advisable, therefore, that someone on the project team understands how these aspects of a booking are made, and how they should be integrated into the Itinerary Management System.
5. Agree in advance the scope for making changes to the booking process.
Changes and cancellations are part of the territory of modern travel, and should be handled so they don't interrupt the experience your IMS delivers to the end user. Working out in advance how changes are to be administered and communicated will protect the traveller from a frustrating and disjointed experience, which will ultimately be a reflection of your service. Business travellers expect more.
There is no textbook for implementing Itinerary Management Systems, but in our experience these are the 5 most important considerations.
This 'time-well-spent' upfront will make all the difference to the most valuable person in your business – your customer.