5 ways for TMCs to drive post booking revenue
Posted by Mike Atherton on 30 September, 2015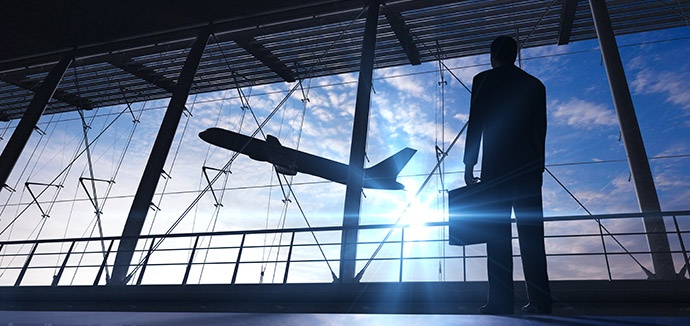 Getting the maximum value out of any transaction is important, but for a TMC that gets squeezed on both the supply and client side it's crucial.
It's therefore surprising that most TMCs don't proactively manage post booking revenue opportunities particularly well. Depending on the size of the agency, it's a significant revenue opportunity: one US agency recently estimated for every additional 1% of hotel attachment they generate an extra $200,000 of profit.
Not revenue. Profit.
So why are agencies not running headlong after this? In large part it appears cultural - "we've never done this before", "we don't want to spam the traveller" and "we don't have the time" are all comments I've heard agencies make.
Of course there's something in all these comments, but now there are approaches to post booking merchandising that can alleviate these doubts. Identifying, delivering and automating highly targeted and personalised revenue building conversations with the traveller is the way forward.
So here are 5 ways a TMC can build on their client relationships and drive relevant, incremental revenue without adding in additional manpower.

1. Control the conversation
Regardless of the opportunity, if you don't have fine, real time control over the communication channels to the booker or traveller, then it's unlikely you'll be able to drive incremental revenue without adding a lot of additional organisational cost. Having control over the channels your clients want to use means more than the telephone; it means all the methods they use today to access their information - mobile, email, online and social.
2. Identify the opportunity
Identifying segment gaps in real time rather than after the event is the challenge. Added to this is profile and policy constraints and at large volumes the opportunity can be seen as too difficult. Also some opportunities are time limited and driven by everyday events, e.g. flight status, road traffic incidents, length of the queues at airport security. At Mantic Point we use our TripGap technology to assess all of these variables in real time to optimise the current product or service opportunity.
3. Automated personalisation
One of the defining capabilities of TMCs is the relationships they have with their bookers and travellers. The last thing any TMC would want to do is damage that relationship with irrelevant communications. However, manually assessing post point of sale selling opportunities isn't feasible financially. What's needed is the best of automation and the best of personalisation.
Through automating contact at key times, based on what exists within bookers' itineraries, TMCs can create more sales opportunities per trip. Our TripGap technology, for example, mines the data, assesses the opportunity and delivers the offer in a personalised, highly relevant way to the traveller.
4. Behavioural targeting
We all know bookers and travellers don't buy all of their travel products at the point of sale. Having great booking tools with rich content is really important, but it's also necessary to realise people aren't always ready to buy everything they need for their trip. Traditionally TMCs would offer additional merchandising such as hotels and car parking at the time of booking. But due to the evolution of new communication channels, placing contextual and timely communications in front of the traveller after the point of sale achieves better results in terms of conversion rates.
5. Keep refining the offering
Every TMC has a unique profile of clients and travellers which will form the basis of what works and what doesn't. Continually refining offers, products and timings based on campaign data will build revenue based on relevance and traveller acceptance.
Taking this approach will also open to new ways of generating revenue, for example, ways to minimise expense claims by negotiating with suppliers for privileged access to travellers at the right time, with highly relevant offers means everyone wins.