CAA forces airlines to change compensation policies
Posted by Mike Atherton on 20 August, 2015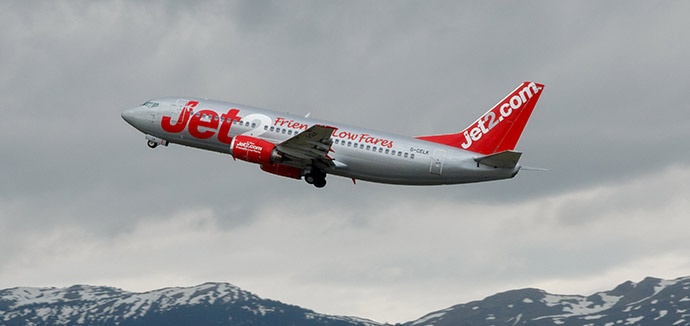 Three major airlines, notably Jet2, Aer Lingus and Wizz Air, have agreed to change their compensation and information policies for delayed and cancelled flights, following an intervention from the Civil Aviation Authority (CAA).
After an investigation, the CAA announced In March that it was taking action against Jet2 and Wizz Air because they were not paying compensation to passengers when flights were disrupted by technical faults. Their policies contradicted a court ruling last year that airlines couldn't avoid compensation payments if disruptions were caused by ordinary mechanical breakdowns.
The CAA's review also found evidence that Jet2 and Wizz Air were not abiding by another court ruling that stated passengers have six years from the date of a disruption to make a compensation claim. The airlines were in fact imposing a two year time limit on passenger claims. Hungarian airline Wizz Air is currently challenging this ruling and the Hungarian Authority for Consumer Protection has agreed to investigate.
Furthermore, the aviation watchdog found that Aer Lingus, as well as Jet2, was failing to properly provide passengers with proactive information about their rights during disruptions, as required by European regulations.
According to the CAA, Jet2 and Wizz Air have both confirmed they are now paying compensation for ordinary technical faults, Jet2 is processing compensation claims from the last six years and Jet2 and Aer Lingus are to improve the information they provide to passengers during disruptions.
This can be seen as a victory for the CAA, who will continue to monitor airlines to ensure they abide by the law and consumer rights are protected. The CAA announced that later this year it will publish another review of airline policies and it will take action again if operators are found to breach regulations.