Crisis Management – Lessons We Can Learn from Delta Air Lines Technical Issues
Posted by Mike Atherton on 25 June, 2021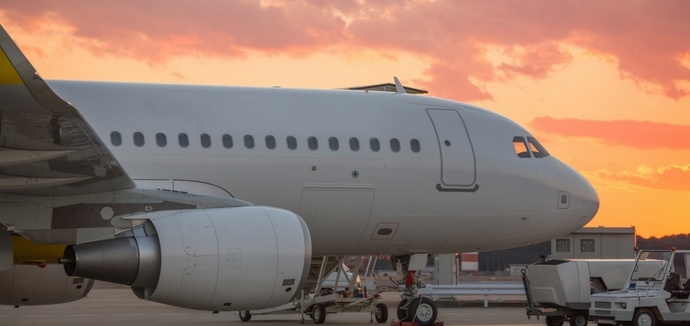 Delta has proved that you don't need to be flying to experience turbulence.
Recently, the airline was forced to ground, cancel and delay over 4,000 flights due to a computer system crash which impacted many of their critical systems and network equipment. The fallout was felt around the world as passengers were left stranded, desolate and dejected, and although it was business as usual 72 hours later, the backlash of such cancellations is set to have a considerable monetary impact.
Delta is the world's second largest airline, and has expansive technical systems used to process the data of thousands of flights per day. This latest IT malfunction has dealt a significant blow to operational profit margins of the company as Paul Jacobson, Delta's chief financial officer, said the knock-on effects of the IT outage would cut Delta's pre-tax income by $150m.
The airlines only silver-lining in this affair is that the crisis management response ensured that the cascading impact was stopped at the source. Jacobson said: "It becomes a complete tragedy if we don't use it as a learning experience." Although he was talking specifically about the system health, it has parallels with travel risk management, and it would be improvident not to learn a lesson or two from the crisis management competence of the airline.
Communication
In the face of adversity, closing communication channels is a sure fire way of committing business suicide. Successfully dealing with a crisis requires constant communication, both internally and externally. But the former should come first.
It can often be tempting to jump straight in and communicate directly with travellers in the name of damage control, but this step shouldn't even be considered before the discussion has taken place with a communications team behind closed doors. The first steps taken should be to understand the problem, agree on the key information to be communicated to the public, and create a press release, so the message is consistent and seamless. Time-management is critical, so you should try to achieve all of these goals within the first hour post-crisis.
In real terms, managing a crisis starts before the crisis happens. Your organisation need to have nominated crisis management teams, briefed and trained on a variety of scenarios so that when an event happens time is saved by "muscle memory" kicking in and everyone knowing the part they are supposed to play.
Once you have worked out an effective communication strategy it is time to distribute your message. At this juncture you should try to be as expansive as possible, communicate via apps, websites, social media channels, web forums – however you keep in touch with your travellers and customers. Keeping communication channels open and updated for passengers is perhaps the most important component of effective crisis management.
Delta dedicated its entire social media presence to communicating with passengers and answering their questions and queries. Their website was also a constant source of updates which provided much-needed flight information for customers and families.
Honesty
Honesty breeds trust, and trust is never more important than when your business is staring into the communication abyss. The rapport that you establish with your travellers now will do well to secure future relationships, and customers will always want to continue doing business with a company that they trust.
Honesty is integral, especially when distributing your communication strategy, but it is important to get the right balance of transparency – if you are not upfront enough and leave passengers in the dark, they will begin to get impatient and speculate. Conversely, if you overshare on an issue, you are inviting distracting criticism.
Being honest to travellers can be a difficult line to walk and can be especially challenging when faced with an adverse situation. However, when the reward for finding the right solution is continued trust and return business, it is worth taking the time to find a suitable solution. Delta were very open and honest about what the problems were and how long the recovery process was likely to take. They also made a point of apologising to their passengers and promising that it would never happen again.
Prioritisation
Once you have effectively distributed your message to your travellers informing them about the problem, it is time to get moving on the solution. While you endeavour to understand what has gone wrong at your end and work out the kinks, you need to offer a resolution.
Customer prioritisation is an important element to consider when attempting to solve your passengers' problems. Often a first-come-first-served basis is chosen, but this method is wrought with issues and a case-by-case basis should be the one that is employed. By using a case-by-case solution, prioritising the most urgent cases first, you ensure that each unique situation is handled with care and consideration.
With an effective problem solving strategy, you can get to work focusing on your travellers, be they stranded, without accommodation or simply suffering severe delays. It is important to remember that there should be no compromise when it comes to providing a travel customer solution, you need to go above and beyond the port of call to rectify the situation.
Take Delta for instance. They offered to reschedule delayed customers' flights at no extra cost and offered $200 vouchers for delayed travellers – a move that will encourage customers to continue flying with Delta down the road.
Disaster strikes, crises happen and (occasional) catastrophe is inevitable. But the way you deal with it is not. Having a contingency plan in place in the event of an emergency can rapidly reduce the headache to both you and your customers. By making sure to communicate honestly with your staff and your passengers and work on a case-by-case basis to help solve any problems, you can walk away from any setback with stronger, longer lasting relationships.
Travel risk management can make or break a business in any sector, and at any time, so having an effective strategy has become especially critical in the world of corporate travel. Communicating with your passengers in a timely and honest fashion, enabling them to cancel or re-schedule important meetings, can be the difference between souring or saving your business relationship.