Do Travel Management Companies and their clients deserve each other?
Posted by Mike Atherton on 14 April, 2015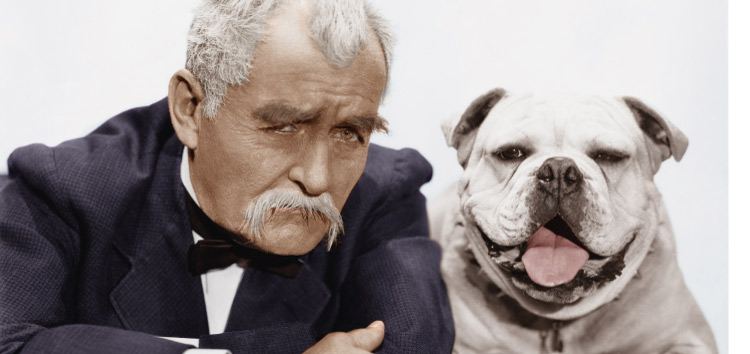 You know how people say that when a pet and its owner grow old together they start to look alike; do you think it's the same for travel management companies and their clients?
Does the DNA of a TMC, the thing that makes it special, the fundamental reason it can stand apart from its competition, make it more likely to be successful with certain type of client and business traveller? And if that is true, when you look at it at an aggregate level, do those clients and travellers behave differently than the average TMC client and traveller?
One of the things we like to do at Mantic Point is to listen to what travellers say about the services we run on behalf of our TMCs, it gives us a practical insight into what business travellers want rather than follow the industry hype of the "next must have feature".
The way we do this is every year we ask a similar sized group who have used one of our services, say mobile, a series of 8 or 9 questions about the service and how they want to see it improve, we always appreciate the generous responses we get from our subscribers. It's not rocket science, but it does provide a much greater insight into the busy business traveller mind than you get from the average app store review.
We've done this for the last three years and it starting to build up a really interesting picture of how business traveller needs are evolving. We completed our 2015 survey recently (view here) of 2,000 business travellers who have used one of our mobile app services. The travellers in the survey group use a wide range of TMCs, for the mega TMCs such as CWT, HRG, American Express as well as smaller agencies serving their local business community. It's a really diverse group of agencies and forms a useful control group to test the aggregate view of a TMC business traveller.
This year we were fortunate enough to be able to do the same survey at the same time, to a similar sized group of business travellers for a leading global TMC to get their views on how their service was viewed and how it could be improved.
So on the one hand we had a response from an invited group of business travellers where the type, scope and size of the agency was averaged out and a second set of responses from a set of travellers for a single TMC. It's been fascinating to see the results and what, if any, differences there are.
One section of the research focused on what a business traveller finds useful in a mobile travel app service. We listed a set of features most commonly provided by mobile travel apps and asked the traveller to rate there usefulness by selecting, really useful, useful, not very useful and not applicable. The features were;
Having your itinerary available on your mobile phone

Flight status alerts

Airport guide

Weather reports

Destination guides

Currency converter

Parking reminder
Given the research inputs were so similar the first thing that was apparent when we collated the results were the differences in usefulness profiles between the control group and the agency group.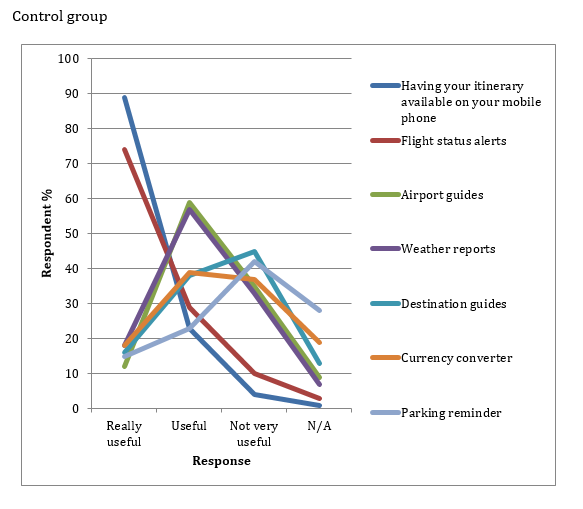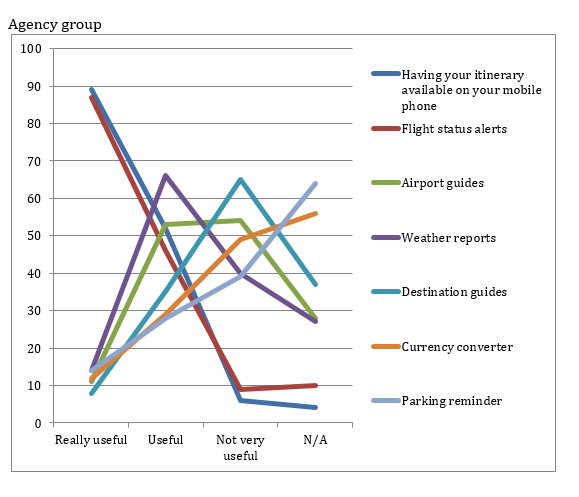 Firstly the similarities – Having easy access to a mobile itinerary, getting automatic updates and weather forecasts have very similar profiles for both groups. It's the minimum, common requirement for this kind of service.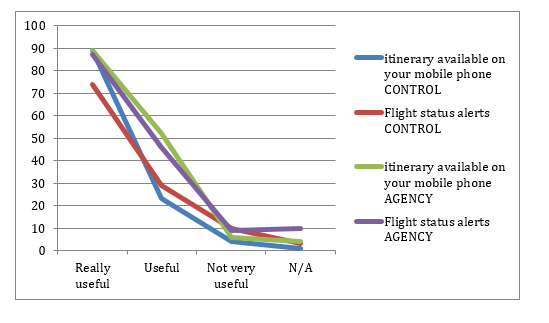 For other services the picture if different. What might be considered minority items, destination guides, airport information, currency converter and parking reminders are valued differently between the two groups. Looking for example, at the currency converter results we can see the usefulness profile differences are really marked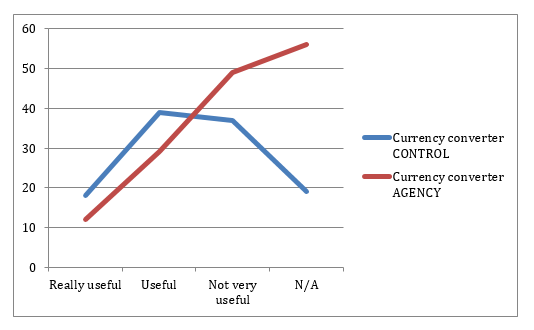 The agency group expresses a much less useful opinion for this function than the group from a wide selection of TMCs. There can be many reasons why this might be but the significance is this particular TMC appears to have clients and travellers that have a very different view and possibly requirements than others.
Knowing this means the services offered to business travellers can be much more targeted and relevant to them, assuming of course the technology is flexible to understand these differences – thankfully Mantic Point's platform is built just for these circumstances.
In summary, some conclusions that can be taken from the data are having access to your itinerary and getting flight status updates is very well regarded by travellers and seen as a must have in any service, its nice when intuition is backed up by observation. After that there seems a clear indication that what might be seen as a standard set of features for one agency's customers does not necessarily mean it will be a good fit for another's clients and travellers.
Matching the right content to the right group has always been part of Mantic Point's DNA and having access to this type of research and then keeping that knowledge fresh with regular targeted feedback is the best way to run a client and traveller contact strategy.