The secret to competing with the mega Travel Management Companies
Posted by Mike Atherton on 15 April, 2015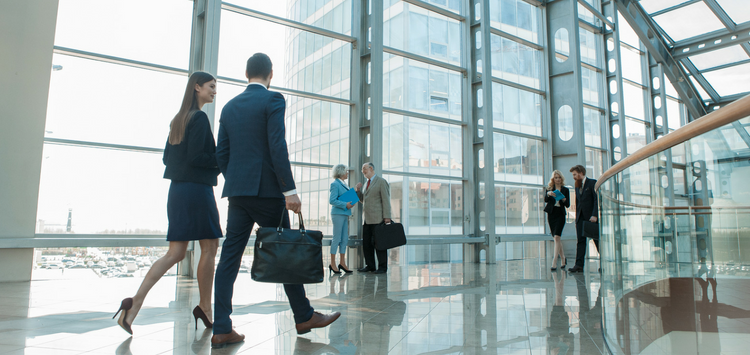 Do you sometimes dream of competing on an equal footing with the mega TMCs before dismissing the idea out of hand? Then you need to read on.
History is glittered with stories of the little guy taking on the giants of this world and succeeding in some way. First you must believe that what you have in mind is possible, then you must be bold and begin. For as Goethe once wrote: "Boldness has genius, power, and magic in it."
So to begin, let's help you believe. Here are a few ways in which your TMC can start punching above its weight and, like one of the Big Five, start attracting the attention of global clients.
Play to your strengths
Playing to your strengths might sound obvious but are you fully aware of what your strengths are? Being a small TMC you surely offer a more personal service than the Big Guys, right? You're more flexible and accommodating in your approach and you go out of your way to make your clients feel that nothing is too much trouble. That's a big plus.
Regional knowledge and savoire-faire are further strengths. And if you're a well-connected, networked TMC then you have the power to replicate that local knowhow wherever it's needed and provide the sort of service that is expected in that territory. All too often the mega TMCs adhere to a fixed service model across all territories with a 'take it or leave it' attitude.
Acknowledge your weaknesses …
Now, if you take those pros we've just mentioned and add some or all of the advantages of size that the mega TMCs enjoy, you'll be way out in front. Easier said than done? Well let's first look at the areas in which the Big Guys have the advantage.
One of the key concerns for any global corporate travel buyer, with often complex, devolved, travel-buying programmes, is management information. If you're going to play with the Big Guys you need to match their guarantees. For a start, you need to ensure procurement compliance - to know that each part of the client is abiding by the rules.
The Big Guys also excel at Travel Risk Management. You too need able to offer a consolidated, single view across the client organisation of who's where, who's flying when and the potential threats they might face. And this is often where the local, regional or networked TMC can struggle.
This is especially true where the networked TMCs are operating on different GDSs, with rudimentary management information and data consolidation capabilities. Sound familiar? Well it needn't be this way.
… then invest in specialist technology
ManticPoint has a number of specialist travel software applications that can really add to your clout, streamlining your processes, saving you time and giving your TMC distinct competitive advantages. Effectively, we can help turn your weaknesses into strengths.
With our open API, GDS connectivity and innovate ways of consolidating PNR's we can provide a cost effective suite of services to the TMC wanting to play the mega game. With ManticPoint on your side, boldness comes naturally, swiftly followed by a feeling of genius, power and yes, even magic.