Uncovering the Myth Behind the European Booking War
Posted by Mike Atherton on 26 July, 2017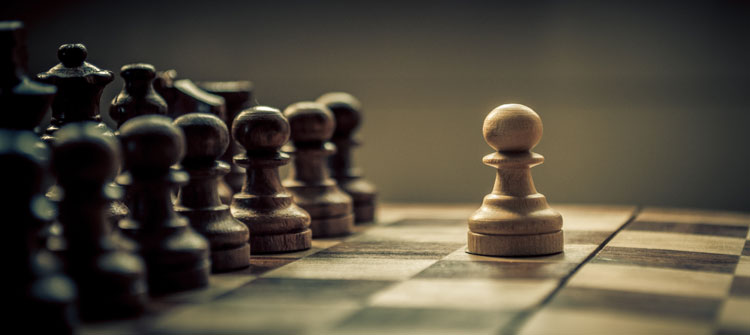 The so-called direct-booking war has raged for years. On one side: hotel brand leaders such as Marriott and Hilton. On the other: global online travel agents like Priceline Group and Expedia. The battleground: the world of travel.
Or at least, that's what we've been led to believe. In reality, the conflict is predominantly a U.S. affair.
Direct-Booking War
The premise of a direct-booking battle is simple enough. Large hotel chains are vying to minimise rising commission costs and reduce reliance on OTAs by encouraging travellers to book directly. Meanwhile the OTAs attempt to grow market share and increase sales through their own direct channels.
In short, it's an online turf war, with no shortage of underhand tactics at play.
Hotel giants Hilton and Marriott recently launched extensive marketing campaigns demonstrating that OTAs don't necessarily offer the best possible price, Hyatt Hotels & Resorts has threatened to abandon Expedia and its numerous online travel agency sites, and all three have begun offering lower nightly rates and other perks to loyalty members who book directly through their sites.
In retaliation, OTAs began exercising a practice called dimming; whereby a hotel's appearance is deliberately minimised or its ranking lowered on the search results page, thus reducing the number of intermediary bookings.
Yet, despite the indulgence in horseplay from either side, it's still having little to no impact on the European market.
EU vs US
A recent Skift article outlined why the direct-booking war is exclusive to the United States. To summarise, Europe and other world hotel markets are too fragmented.
In the U.S., over 60% of all hotels are owned by a brand or chain, while in comparison, the proportion in Europe is below 25%. So, while large hotel companies control U.S. market share, in contrast, over three-quarters of European hotels are independent and rely on online travel agents to supply them with bookings.
This phenomenon is explained further by Mark Blutstein, a research analyst for Phocuswright, who claims that, in Europe, direct-booking is a generational trait. Older travellers and those who have racked up loyalty or reward points are more likely to buy airline tickets or reserve a hotel room directly. But younger travellers are obsessed with price. As a result, they flock to comparison sites because "they're looking for the best deal they can get" – something that isn't likely to change in the foreseeable future.
In the U.S. the online booking war has resulted in change, however, with many hotels notching up a larger market share of online bookings. From May 2016 to May 2017, according to new bookings data from Hitwise, Marriott increased its share of bookings by 1.07%, while Hilton's share of online bookings rose by 0.82%.
While this may not seem like remarkable progress, the global travel industry is estimated to be worth more than 2.5 trillion USD and is currently the fastest growing sector in the world. With this in mind, increasing market share by just a percentage point can have a significant impact on the bottom line – which is why hoteliers have been campaigning so ferociously.
That being said, no matter the strategies employed during the direct-booking war, it seems the way things actually work in the rest of the world outside the U.S. is very different for hoteliers and OTAs.
Speaking during a panel discussion at Phocuswright Europe, Guillaume De Marcillac, Co-Chief Executive at Fastbooking, said: "If you look at Europe and Asia, globally speaking, direct booking is growing, which is fine, yes there's great stuff and we should discuss how meta can be great for hoteliers to actually boost and grow their direct bookings, but globally speaking if you take the macro numbers, OTAs and indirect distribution continues to grow way faster than direct bookings."
Travel Future
In recent years it's become more apparent that the direct-booking war has escalated, with both global hotel brands and the biggest online travel agents spending more on marketing materials than ever before. But, in spite of the considerable spend, the war itself is still being fought predominantly on U.S. soil and there has been little movement one way or the other throughout the rest of the world.
While the direct-booking war has had minimal impact on TMCs so far, the feud represents a risk to travel that has the ability to cause significant disruption throughout the sector in the future. To gain an insight into other developments that will impact the future of business travel, download our Q&A session with Clarity CEO Pat McDonagh.