How Hotel Attachment Reporting Can Benefit Your TMC
Posted by Mike Atherton on 13 July, 2022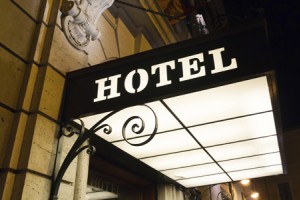 With business travel, maximizing efficiency while maintaining user experience is vital. Travel management companies (TMCs) looking to provide value for their customers need to draw on as much intelligence as possible from analytics and reporting packages.


Hotel attachment, where hotel reservations are booked along with their flight booking, is a key goal for TMCs. It offers clients better compliance and cost control by leveraging TMC/Supplier relationships. But the benefits go much further than this. Having confidence in hotel attachment reporting can also help you maximize the value of your bookings in many more ways. It helps you to raise your bottom line and boost your duty-of-care credentials to reassure your clients and secure onward business.

Maximize The Value of your transactions
Hotel attachment lowers costs and saves time when purchasing corporate travel packages. Combining the different aspects of travel booking gives you greater leverage for budget efficiency and administrative simplicity. Additionally, because all travel details are handled together, there is a much better level of data and control available to TMCs through accurate and timely hotel attachment reporting. This can lead to improved sales since more of the process is visible. For example, with greater oversight, it becomes easy to determine the right time in the process to nudge the traveller to book their hotel.

By leveraging greater confidence in your data, you can manage split tickets with ease and account for orphan hotel bookings or other anomalies generated by more complicated buying behaviours. Reporting also allows you to keep track of your existing customers so that you don't direct your marketing attention toward clients who already have bookings. That way you can better allocate resources, save time, and avoid embarrassing misunderstandings.

Uplift Your Bottom Line
For those focused on business accounts, the bottom line is the ultimate criterion of success. Hotel attachment reporting's benefits here are straightforward. With the centralization of data that effective reporting offers, you can gain further commissions without incurring additional spending requirements. That means extras to the package fall straight to profit - the ideal scenario for boosting your net income.

Consolidated data also means that communications are more easily automated, needing less staff time chasing details or handling queries personally. Predictable and structured customer transactions with full access to all necessary information mean that TMCs have more leeway to focus on securing new business as well as developing forward-thinking strategies.

Improve Your Duty-Of-Care Credentials
As a responsible TMC, you have a duty of care to your clients. Comprehensive traveller data can offer improved intelligence on behaviours in a timely manner and can support proactive interventions that help to improve the user experience. With hotel attachment reporting and analytics, you can look after traveller wellbeing through complex travel programs, helping to keep employees healthy and productive during their business trips.

Hotel attachment reporting provides account managers with the tools they need to bolster their relationship with the travel buyer. AI and machine learning technologies can generate invaluable insights into travel budgets and behaviours, supporting better management of itineraries and business expenditure.
Find out more
Our white-label travel management solution and app, Tripscape, gives TMCs better all-around visibility over the different aspects of corporate travel and allows them to offer a more responsive service to their clients. To find out more, please call 011333 944564 today.
Image Source: Unsplash