Is it time to choose a native travel app?
Posted by Mike Atherton on 04 June, 2015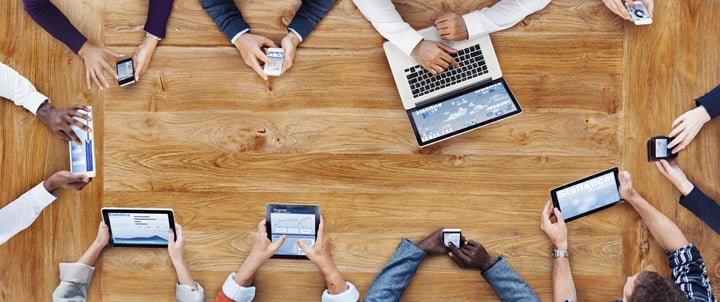 Why bother developing a native mobile travel app when you can, for less cost, focus your investment on a responsive website?
Some surprisingly large agencies and travel technology service providers are doing just that. Are they right? Mobile responsive websites can be a thing of beauty and they offer the agency lots of cost and management benefits - but does this equate to what their travellers want and does it match their behaviour?
Picking up on some of research in the Expedia/Comscore report on Travel Decisions in a Multiscreen World it looks like the decision is not clear cut and travel service providers might be coming up short in focusing on technology decisions as opposed to traveller behaviours.
As I've written about before smartphone adoption in travel is phenomenal, Expedia show in their report the monthly reach of travel content via mobile is as high as 73% almost twice that of tablet users and well ahead of desktop access (55%). So its really compelling to have a plan for mobile travel as part of the travel agency's overall communication strategy (including travel itinerary apps, document delivery and merchandising).
The report looks at traveller behaviour as a function of the share of minutes spent accessing travel content via apps and mobile browsers. Apps are where the majority of travellers are accessing content via mobile, being slightly ahead of browser access (53%:47%)
So a mobile browser only strategy looks like it has some significant shortcomings but what is really interesting is the time spent per visit between app and browser. The average number of minutes per visitor is markedly different between app and browser access. App users spend an average of 30.1 minutes whereas browser users spend only 8.6 minutes. Mantic Point's own analysis of how and when travellers access mobile travel content gives an average of 9 unique visits per trip via travel apps before the day of departure.
Why should this extra time spent each visit matter? If the post booking comms strategy is to deliver snippets of service information there are many methods of doing that but they are unlikely to engage the traveller in a prolonged visit. However if the strategy includes the ability to review, change and add to the booking a more immersive experience is called for, this is where apps provide an advantage. In particular when you combine the number of visits with the length of stay native apps offer a clear advantage to upsell and merchandise relevant, contextual products and services to increase the value of the booking and draw the traveller closer to the agency as a trusted provider.
A key takeaway from this is matching traveller behaviour to technical expediencies is the wrong approach, the post-booking traveller communication strategy needs to be multi-screen, multi-channel and focused on traveller behaviour that can then be supported by the right technologies.