Why is customising client travel itinerary emails important?
Posted by Mike Atherton on 12 June, 2015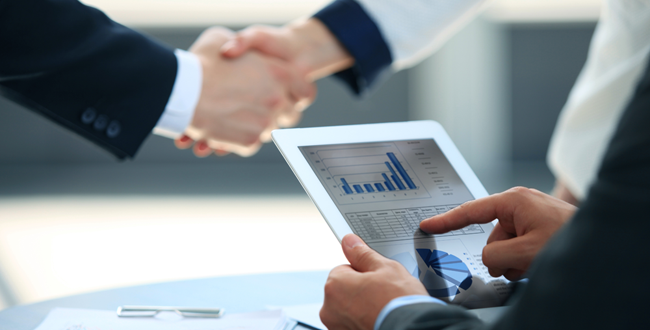 How often have your agency's sales teams and account managers been in a situation that they need "something different" to close the deal or re-sign the client?
When you've got past the major procurement hurdles such as price, product availability and culture etc, what can often differentiate one agency from the next is how your agency can personalise different aspects of the service relationship to best fit the client needs.
These might include elements such as reporting, account management, access to data, out of hours cover, document delivery etc. What underpins all of these elements is the desire by the client to feel that the agency will communicate with them in the way they want and that the client doesn't have to bend their business to fit around the agency.
Corporate travel buyers often have firm, even fixed ideas of how and when they want their TMC to communicate with them, however it's unlikely that each client will want the same thing. So to make a difference and fit in with the client, agencies often agree to rework how they communicate for different clients at different times.
In practice, this often means breaking into the booking process flow and manually amending documents before they are sent to the client. Some agency's even set up specific client .doc templates, folders and distribution lists for even the most simple travel confirmation documents, cutting and pasting PNR data into a better formatted, better designed, bespoke client template. Consultants become skilled at word-processing documents which, while commendable, isn't really the point of their role. When the travel arranger asks for a change, it is a relatively simple process to open, amend the document and save as, before sending it out to the client. But time spent doing this is time spent away from processing the next booking or helping the client plan their next trip. Some agencies see this an "acceptable" cost of meeting the client's needs, even if they know it's not a scalable or sustainable option.
So what lies behind this? The push by clients for more personalised documents and communication isn't going to go away, the trend towards personalisation is unstoppable, so we need to look at the underlying systems and data agencies use to drive their communication processes. GDS and other large booking systems have lots of data but generally don't do personalisation very well and would typically see the client communication part as peripheral. So the agency is left with developing technology or throwing bodies at the problem, guess what often happens!
If personalised client experiences are important, the TMC must be in control of the type and frequency of the communication to the client and traveller. The challenge is to define and automate multiple traveller journey scenarios, that can be applied, without adding to the consultant workload, to different clients at different times.
Scenarios can include a single view of all the traveller itineraries for booker and traveller, time of booking confirmations, pre-trip advisories, pre-trip targeted merchandising, times of delivery and channel, client remarks as well as client content (policy, compliance, support…)
Mashing these and other real time factors together with client specific rules and delivered via the channel that best fits the content means the client and traveller get the most relevant, contextual experience without all the cutting an pasting.
We've developed these scenarios in our Document Delivery services with our agency partners so that they can automate the client and traveller post booking communication experience. Making more of the routine, but personalised travel communication, frees the consultant to do more planning with the client.
If you'd like to see more about how we do this, please contact us for a demo.