7 signs your TMC needs a new communication strategy
Posted by Mike Atherton on 18 June, 2015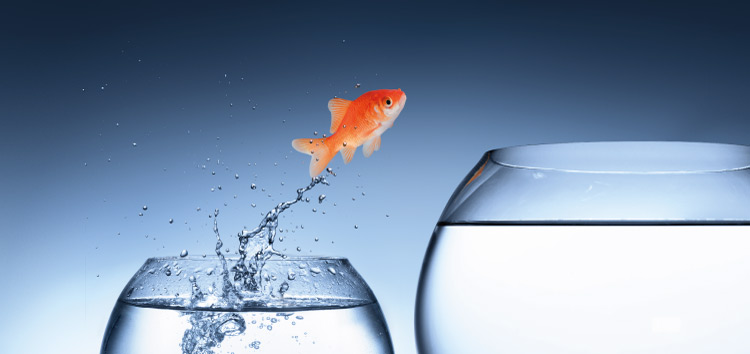 If you don't have a post-booking communications policy, if you waste time producing separate or client-specific itineraries, if you fail to automate email engagement and struggle to capitalise on the added value opportunities of duty-of-care and travel risk management, then maybe it's time to review your entire communication strategy.
Client and traveller communication is an incredibly important part of every travel management company's operation. It delivers key trip information, it projects their brand, and cements the relationship between client and agency. Get it wrong and all the good work in getting the client onboard can be quickly undone.
So when ManticPoint starts working with a TMC it's usually because of a need to re-engineer the communication strategy so as to improve the experience between the TMC, the client, the travel arranger and of course the traveller.
Here are the seven most common communications strategy issues we find ourselves addressing.
1. The use of GDS email confirmations
Email is an often overlooked but still key communication channel. The big three GDS provide their agency customers with out-of-the-box email confirmation services -Viewtrip (Travelport), Tripcase (Sabre) and CheckMyTrip (Amadeus) – with limited customization options. What's needed is client-led customization that can be delivered in an efficient, zero touch manner. It's hard for an agency to differentiate its services when they are the same as everyone else's. It's even harder if that agency is multi-GDS.
2. Consultants producing separate trip documents
In your drive to win or retain a client it's easy to agree to seemingly minor changes to the way the client receives their trip documents. Unfortunately most GDS itinerary solutions don't recognize "minor" changes. Consultants can be drawn in to reworking GDS documents locally for that "one big client" with everyone agreeing it's just a "short term solution." This can end up becoming a hidden cost, embedded in how you do things over the long term. What's needed is a flexible, automated approach to delivering client-led personalization.
3. Sending multiple itinerary documents
Domestic rail, hotel or low cost carrier bookings can be essential components of the end-to-end service your client expects. Unfortunately, this often necessitates sending the client multiple documents relating to the same trip. Providing the travel arranger or traveller with a 'single view' itinerary becomes a challenge. The ideal solution is to handle separate PNR's in a Super Itinerary that holds the meta data of each 'child' PNR but presents the traveller with a single coherent view of the trip.
4. Sending travel arrangers and travellers to the GDS online itinerary
Pushing your traveller or travel arranger away from the agency website to view their itinerary on the GDS service means another touch point is given away. Providing the traveller with an online itinerary embedded in your service means you keep control of the user experience, content and brand and to reinforce the agency-traveller relationship.
5. 'Giving away' your traveller to a 3rd party travel app provider
Your clients and travellers expect to be able to access their trip information on any device at any time, so a travel app is a must. If you do not offer the option of a TMC branded service, travellers will simply choose a 3rd party travel app. They will readily hand over all their travel information in the process and, tragically for you, begin to build a relationship with that provider.
What's even more astonishing than a TMCs inaction in this area, is that some agencies actively promote other 3rd party solutions. In doing so they give away control of the whole mobile conversation and fragment their relationship with the traveller.
6. The 'book and forget' approach
Very few TMCs have a post-booking contact strategy. If it's not done at the point of sale then post booking merchandising is often overlooked completely. There can be many reasons for this. It may be to do with policy, product availability, or a time issue. Even with the most effective point of sale tools, money is left on the table. Forward thinking agencies are looking into how they can access this spend without incurring additional costs.
7. Seeing risk management as a separate service
Travel risk management is often seen as a separate communication channel. Many TMCs rely on 3rd party providers to send out notifications. They ask their clients and travellers to download apps on their phone or to receive separate email trip briefs. This is a lost opportunity to strengthen your relationship with the client.
So take back control by formulating a comprehensive post booking traveller communication strategy that delivers an exceptional experience to your client and travellers. Build on your relationships and add financial value to your agency.