On a scale of 1-5, what level of travel risk management do you offer?
Posted by Mike Atherton on 19 June, 2015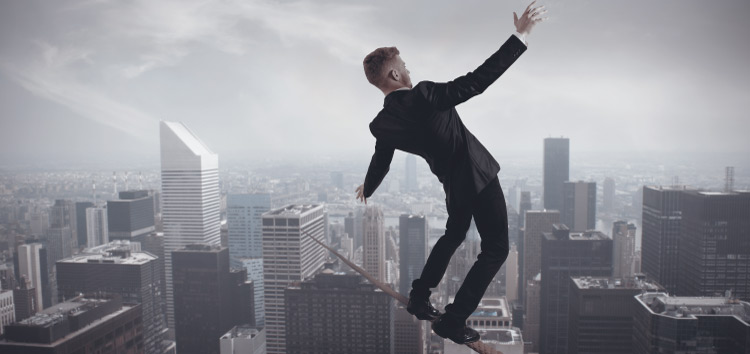 Just how well do you attend to traveller safety? Because if you're not offering this service, someone else soon will. Here we outline our Five Levels of Travel Risk Management and invite you to ask where you stand currently and more importantly, where you want to be.
One quarter of organisations do not have a traveller risk management strategy yet 91 per cent of travel managers say they see the duty of care of travellers as part of their role. (Business Travel Show survey 2015). This startling statistic shows there is still plenty of growth opportunity out there for the ambitious TMC.
In this post 9/11 world, good travel management is no longer just about securing the keenest price. It's about looking after the travellers' safety and security while they're on the move. The TMC that embraces this broader mission and evolves with the times (and the technology) is far more likely to survive the rigors of our increasingly competitive industry.
Ensuring your travellers' safety when disaster strikes requires more than traveller tracking software or even a having crisis management plan. You need an all-encompassing strategy, preferably involving the client's HR or Security departments that not only foresees but mitigates a whole range of risks.
There may be times when you need to bring in external expertise or to invest in new technology to maximise traveller protection. Nonetheless, there are things you can do right now, with a minimum of cost, that will make a big difference.
Level 1. Basic risk updates
At the very least, a TMC should undertake to keep its client HR departments informed of all the latest incidents that potentially impact on their travellers. It is the first tenet of Duty of Care. These incidents could be natural disasters, political upheaval, the outbreak of war or even just industrial action affecting travel. The onus is then on the client to disseminate this information as it sees fit.
Level 2. Itinerary tracking
There is a range of travel software available that facilitates the real-time tracking of travellers and their itineraries. Provide your clients with the wherewithal so they themselves can manage the 'who's where and when'. This encourages proactive assistance rather than waiting for an inbound call asking for help.
Level 3. Connect and communicate
Provide the tools that allow for free flowing communications between you, the client and the traveller wherever they may be in the world, Apart from supporting your duty of care, this level of service really starts to set your TMC apart from the nearest competition.
Level 4. Quality content
Offer clients the best content they can afford. HR needs compliance alerts, the travel manager wants to be aware of any transportation issues and the security manager needs to know of any critical security alerts. There's lots of content out there and each client has different needs and budgets but world class duty of care technology and real time travel and risk assessment intelligence is undoubtedly a powerful combination.
Level 5. Apply the rules and customise
For sophisticated clients who really understand risk management and want to stay at the cutting edge, you should be providing a top level specialised package of risk management tools. Taylor your offer and customise the tools to fit the client's business needs to a tee.
Providing comprehensive travel risk management is a great way to add value to your offer in the eyes of the risk averse corporate travel buyer and their compliance managers and undoubtedly puts you in front in the competition for market share.
For a dedicated travel risk assessment form, check out our free interactive download.