6 Tips to Bring Back the Skills Lost During the Pandemic
Posted by Mike Atherton on 09 August, 2023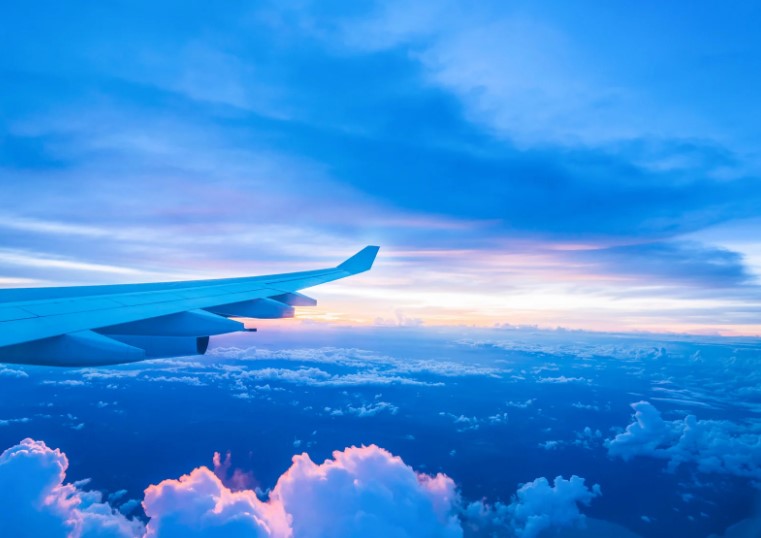 The pandemic has been brutal on the travel industry, with many skilled workers leaving the field in droves. Between 2020 and 2022, many older and experienced workers – some laid off during the pandemic lockdowns – chose to leave the sector or take early retirement, taking with them a crucial repository of skill and experience.
The skills shortage is even more noticeable for business travel, which is far more complex than leisure travel. Here are five ways to bring back the skills lost during the pandemic:
1. Understand The Challenge
The first step is to understand the challenge. Many workers left the industry during the pandemic and took their skills with them, and many have little intention of returning. As a result, recruiting new talent into the travel industry is a big challenge. Lots of time and resources need to be devoted to training new people.
This is a particular challenge for business travel, where the skills required are much greater than for the leisure market. For example, an agent or travel counselor needs to handle complex itineraries, understand the needs of business travelers, and have a good knowledge of the various products and services available.
2. Implement Strategies To Attract New Talent
From employee benefits that go beyond traditional health plans to flexible work-from-home arrangements, businesses need to get imaginative to attract new talent. Some ideas to attract new talent include:
Employee benefits that focus on travel perks.

Creative work-from-home arrangements to accommodate variable family commitments and lifestyle choices.

Use social media platforms to show potential candidates the positives of working in the travel industry.
3. Develop A Pipeline Of Talent
It is crucial to develop a 'talent pipeline' so that you have a pool of skilled workers to choose from when positions become available down the line. This can be done through internships, apprenticeships, and other training programs.
For example, many travel companies offer internships to students interested in the industry. This is a great way to get them interested in working in the travel industry. It's also an excellent way to ensure they have the skills they need to be successful.
4. Train And Upskill Current Employees
Another way to bring back the skills lost during the pandemic is to train current employees in new areas of work and responsibility. This can be done through self-paced online courses, webinars, and other training programs. The key is to provide employees with the resources they need to be successful, retaining their skills and experience within the business and the wider sector.
Leveraging technology can be a great way to train employees without impacting their ability to achieve their KPIs. For example, many businesses use short webinars to provide informal 'on the spot' training on various topics, without the time commitment and expense of formal certifications (although these, too, are valuable as employee incentives). This is a convenient and cost-effective way to train employees and can be done from anywhere in the world.
5. Focus On Retention
Finally, it is essential to focus on retention. This means creating an environment where skilled workers want to stay. Some ideas to focus on retention include:
Offering competitive salaries. This is especially important in the travel industry, where skilled workers are in high demand.

Providing opportunities for career growth. This could include training programs, mentorship opportunities, and job shadowing.

Creating a positive work environment. This includes things like flexible work hours, a good work/life balance, and a supportive team.
6. Automate Routine Tasks
Many experienced agents lose countless hours that do not require human oversight – they can be easily automated, but are often not.
These sorts of tasks may include:
Lost password requests

Invoice copy requests

Flight departure and time checks
Tasks such as these are simple to automate and add up to a lot of time saved for agents whose expertise could be better used elsewhere.
You Can Improve Recruitment And Recover Skills Lost During The Pandemic
The pandemic has been hard on the travel industry in the US and abroad, especially business travel. Many skilled workers have been lost due to the pandemic, which has created a challenge for TMCs regarding recruitment.
However, there are things that TMCs can do to improve recruitment and recover the skills lost during the pandemic. By implementing strategies to attract new talent, developing a talent pipeline, and focusing on retention, TMCs can rebound from the pandemic and continue to provide the high-quality services that their clients have come to expect.
For more information about how TripScape – the corporate travel app from Mantic Point – can help TMCs support their employees to achieve more with their time, please call +44 (0) 113 394 4564 today.
Image Souce: Canva