What does NDC mean for TMCs?
Posted by Mike Atherton on 22 October, 2015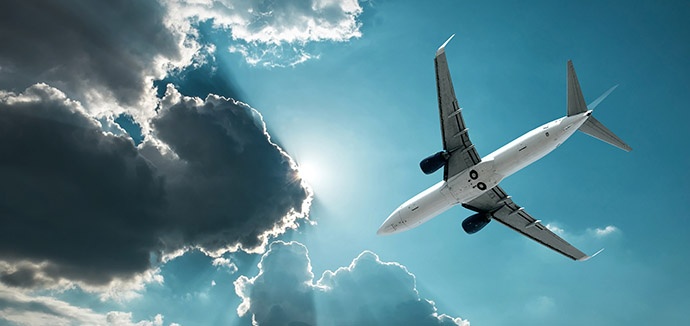 NDC will give travel agents the same capability as airline websites.
For years, airlines have battled for a GDS structure that can cater for product information besides schedules, price and availability.
NDC – New Distribution Capability – appears to be an adept answer.
After an initial period of criticism and uncertainty, it seems that NDC has gained traction across the travel industry. GDSs are willing to accept NDC integrations to improve the exposure of airline ancillary products to agents.
The upcoming standard will offer real opportunities to TMCs that want to offer more choice and personalisation to their clients.
What is NDC?
In the words of the IATA:
"NDC (New Distribution Capability) is a travel industry-supported program (NDC Program) launched by IATA for the development and market adoption of a new, XML-based data transmission standard (NDC Standard)."
The standard is designed to enable better communication between airlines and travel agents. It will make more airline product information available to agents.
Why has NDC been developed?
The differing pace of innovation across the aviation supply chain is the root origin of NDC. Airlines believe they innovate their products more quickly than the GDS community can cope with. For their part, GDSs prefer to build proprietary services into legacy systems which not only can miss the point of open standards, but can take a while to get to market.
Through their direct channels (i.e. their ecommerce websites), airlines offer a wide selection of products: early-boarding, preferred seating, WIFI, in-flight meals etc. It's currently not possible to distribute these products through GDS channels. Therefore, it's understandable that airlines get frustrated that one of their main intermediaries – TMCs – don't have the tools to best serve clients at the point of sale.
NDC will make rich airline content visible to agents and will provide greater product differentiation for airlines through the indirect GDS channels.
What does NDC mean for TMCs?
This is a great opportunity for TMCs.
Firstly, TMCs that adopt the NDC standard will be able to offer a better shopping experience to consumers, as agents will be able to breakdown exactly what's included in flight fares and offer customers more choice.
In addition, NDC content has the potential to transform the purchasing options for travellers beyond the point of sale. Revenue leakage stemming from missed merchandising opportunities post point of sale, can be reduced with NDC. It provides opportunities to distribute airline content for targeted, personalised offers, delivered via the right channel, at the right time, through TMC communication channels.
These messages could be in the form of merchandising offers on the day of travel or relevant purchase options interweaved with the rest of the agency conversation. This relevant communication not only fuels revenue generation, it also builds customer trust that the agency is there to help.
Thirdly, NDC has the potential to transform the airline-TMC supplier management relationship. Rather than generic co-marketing or general brand recognition of supplier offerings, NDC will offer both sides much more. The ability to personalise the travel experience to the individual traveller, with relevant post booking merchandising at the point in the buying cycle that fits with traveller needs rather than agency workflows, has the potential to transform agency revenue.
What do TMCs need to consider?
A key consideration for TMCs is: do you have the necessary control over the traveller conversation across all the various communication channels they demand nowadays? As discussed in our previous post about GDS-owned travel apps, ownership of your channels greatly effects your opportunities for communication with travellers and thus opportunities for building revenue streams.
Furthermore, as our case study of Supplier Management at Portman shows, building effective relationships with strategic suppliers enables agencies to offer greater value to clients. By adopting the NDC standards agencies will be able to go even further and offer greater insight and access to the traveller whilst still retaining control over the conversation.