Why Personalisation is Vital to the Future of the Travel Industry
Posted by Mike Atherton on 26 February, 2016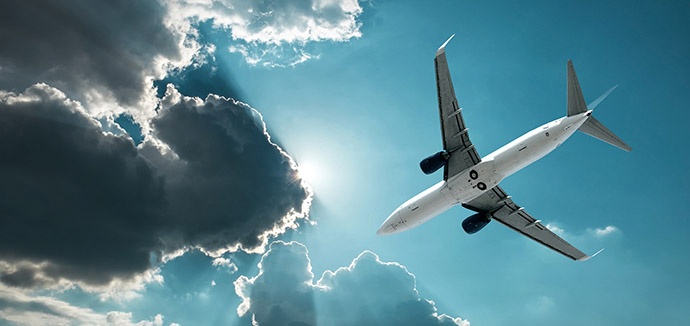 From tomorrow's ibeacons to today's automated itinerary emails, personalisation is becoming increasingly essential to effective traveller experience creation. As corporate business travellers change their habits and encounter new technologies, winning travel business will increasingly depend upon providing unique and personalised experiences.
We had the privilege of being part of the 2016 Business Travel Show and Travel Technology Europe, Europe's leading events for the business travel sector. What was clear throughout the event was that personalisation was a hot topic in creating better customer experiences for corporate travellers and clients.
Recently, we've talked about the impact that specific upcoming technologies may have upon the future of travel management, as well as more immediate trends that are shaping the sector this year. Personalisation in many ways trumps all of these, because rather than being a technology or a trend, it is a strategy that can change a travel agency or TMC on almost every customer-facing level. So what exactly makes it so important?
Making the Most of Big Data Insights
Between travel itinerary apps, email and website tracking information and customer service records, travel managers can now get access to more information about their travellers than ever before. Of course managing Big Data is a huge topic of its own, but assuming you've integrated your various travel data sources via APIs and that you've derived meaningful insights from the data, you have to get to the work of using that insight to create sustainable advantages for your organisation.
Advantages typically fall into one of two camps: providing value for you or providing value for your customer or client. The key benefit of personalisation is that in many cases, it can provide both types of advantage.
Providing Smart Corporate Traveller Customer Service
Considering how your travellers want to be contacted may provide ways to save on customer service costs while improving customer service levels overall. Your data may show that your customers have opted out of calls or SMS communications, indicating that they prefer to use web-based solutions. A text-chat customer service interface, or email contact solution may prove popular with busy travellers who don't want to take long periods out of their day to wait for an available representative. In the case of millennials, it might even be that they simply don't like talking on the phone.
In this case, your data is certainly helping you improve your corporate traveller customer experience, but there is also growing evidence that text-based customer support may be cheaper than call based support.
Providing Relevant and Timely Merchandising Offers
Of course, when most people talk about personalisation in the travel industry, they're talking about the opportunities to provide tailored ancillary merchandising offers to corporate travellers. While it's easy to see how these can increase revenue for your travel agency or TMC, it's also important to think about the value this provides to the traveller. Understanding when travellers are most likely to respond to an offer, and when they're most likely to ignore or even delete, will not only increase revenue, but prevent you from being an irritation to your valued customers and clients.
Personalisation is more than just a way of squeezing additional revenue out of travellers. The insights that you can derive from data, which in many cases you already have, can fundamentally change your organisation's approach to its customers in a way that will create value for both you and them.