Action.ai Partnership: Bringing an Innovative Conversational Interface to Business Rail Bookings
Posted by Mike Atherton on 22 July, 2019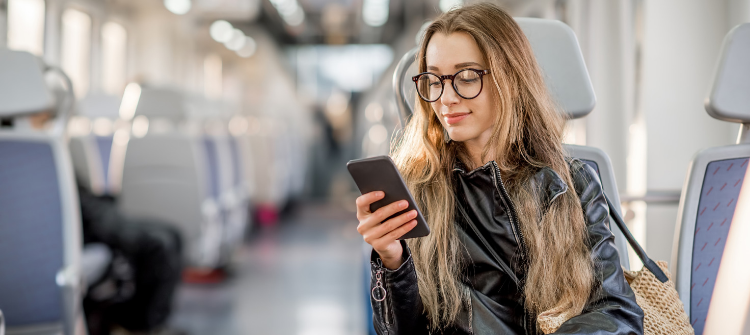 We're really excited to announce our partnership with award-winning language-as-a service (LaaS) company: action.ai. Working together with our current corporate travel technology, action.ai will help make our products more accessible, by implementing a CUI overlay to all existing Mantic Point services – starting with a conversational AI interface for business rail bookings.
Introducing action.ai
Action.ai is an artificial intelligence (AI) company that's gone from strength to strength since its formation in 2015. Based in London, it's client list includes corporate giants such as Telefonica, PWC, and Unilever – providing them with stellar solutions to their conversational interface challenges.
Focusing on LaaS has allowed them to build complex conversational AI interfaces, that enable users to have fulfilling interactions with computer technology, using everyday natural language. Action.ai has won numerous awards for its innovative chat and voice-based interfaces, and has consistently proven to have some of the smartest, most reliable and most accurate chatbots on the market.
John Taylor, action.ai CEO, said:
"We're excited to bring action.ai's bespoke conversation interface technology together with Mantic Point's presence in the business travel market, to deliver something truly exceptional in streamlined UK rail booking. Integrating CUI into existing Mantic Point products will ensure all interactions with their systems are incredibly smooth and natural, and we hope this partnership will result in some uniquely special user experiences"
What is Conversational AI Interface Technology?
A conversational AI interface means no menus or buttons. Simply say or type something into the interface to get an instant human-like response to any question or service you require. The technology is unique as it's programmed to understand exactly what you want. This enables new interactions between humans and technology, the full automation of processes such as itinerary checking or booking, and the ability to handle enquiries at any time.
Business Rail Bookings
The first product to materialize as a result of this partnership — that implements the CUI overlay – is our train ticket booking service. For example, if you ask the system that you want one way tickets from London Euston to Manchester Piccadilly at 10:00 am — the LaaS interface can accurately decipher, book, and feedback updates to you throughout the entire booking process. This makes the process of booking and managing tickets simple, accessible and streamlined.
The key to unlocking these benefits is managing the complexities of language using LaaS so that users are understood first time and every time, no matter how they express themselves. LaaS extracts meaning from complex sentences, multi-turn dialogue and can handle multiple intents simultaneously – effectively powering business travel booking, making it easier for the customer.
To learn more about creating seamless business travel experiences for your end-users, book a demo of our travel management software.