Mantic Point Adds Lumo Integration
Posted by Mike Atherton on 16 July, 2019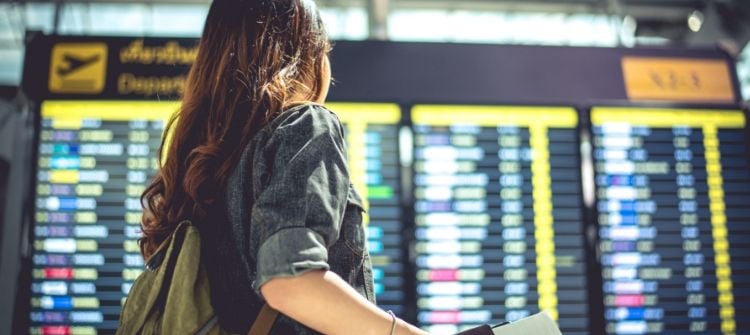 We are thrilled to announce we've added Lumo integration to our already comprehensive suite of travel management tools.
By incorporating Lumo's invaluable predictive analytics software, we feel we're better placed than ever before to assist both businesses and their employees alike with everything they need to enjoy a productive, friction-free trip.
Solving One of the Biggest Challenges Facing 21st Century Travel
Comprised of various PhDs, aviation specialists, and self-professed data geeks, Lumo's goal is to solve one of the biggest challenges facing aviation in the 21st century: delays.
Far more than a frustrating disruption to a traveler's carefully orchestrated plans, flight delays cost the global economy over $60 billion every year. An eye-watering statistic by any measure. However, this is exactly what makes Lumo's predictive analytics so useful to businesses.
Their predictive technology, complemented by real-time flight data, allows travel managers to proactively manage disruptions on the fly.
In other words, it's about equipping businesses, no matter how large or small, with the tools they need to sidestep any potentially frustrating delays employees might be faced with — rather than responding to them as and when they occur. A time-consuming and expensive — not to mention stressful — process that only serves to hinder productivity and reduce traveler satisfaction.
A Partnership Made in Heaven
As this brief overview should make clear, the type of data captured by Lumo's predictive analytics technology sits snugly alongside our own increasingly sophisticated offering.
This not only makes it easier for companies to manage their employee's itineraries at every stage of their trip, it's hugely beneficial from a legal perspective, empowering employers to underwrite far more precise risk management policies. Something which, as discussed in a recent blog post, is vitally important.
Bala Chandran, co-founder and CEO of Lumo, had this to say about the partnership:
We're hugely excited to be joining forces with Mantic Point.

Their profound understanding of the industry and proven expertise is matched only by their desire to improve the corporate travel experience for employer and employee alike. They're every bit as passionate about aviation as we are.

Everyone at Lumo firmly believes the combination of Mantic's already extensive white label travel management tools with our own predictive analytics technology will ensure our clients are armed with everything they need to design a comprehensive and proactive corporate travel strategy.

– Bala Chandran, Lumo co-founder and CEO
To learn more about our ever-evolving travel management software and how it can provide tangible benefits for your company, book a free demo using the link provided.