What is Trip/Traveller Friction?
Posted by Mike Atherton on 24 August, 2017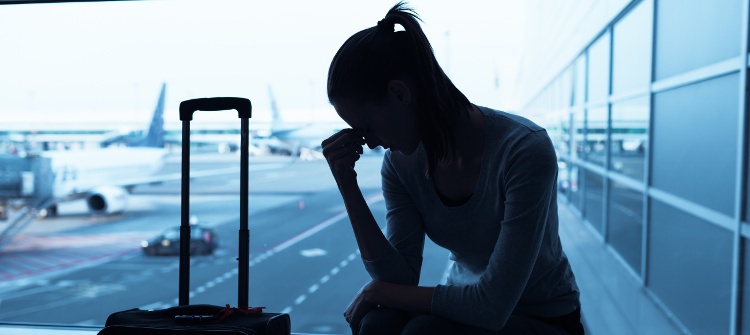 Traveller friction is the name given to the negative effects that business travel can have, both in terms of personal and professional problems the traveller may experience, as well as the long-term issues a company may face.
It may seem like a small issue in the grand scheme of things, so why does this matter to TMCs?
Why is traveller friction important?
Business travellers are becoming more demanding in the service they expect, they also have more channels to express their bad experiences and frustrations. One bad experience can lead to negative press, damaged reputation, loss of clients and even damage to stock prices. Millennials are changing the face of business travel, they want an experience that is based on personalisation and customer trends, where they can manage their trip on their phone and have bleisure incorporated into their trip.
Traveller friction is an opportunity for TMCs to optimise their traveller communication strategy. As the expectations of business travellers changes, so should their corporate travel policy. Instead of focusing on the cost of travel in terms of numbers, travel managers are starting to account for the human cost of travelling for business. If companies want to attract and retain the best talent, they must start measuring the success of their travel programs in terms of well-being, happiness and retention instead of in savings.
The traveller should be at the heart of the TMCs strategy, traveller friction is a way of showing businesses that it can be worth investing more on their travel program.
Vincent Lebunetel, Carlson Wagonlit Travel, says: "Organisations should be framing business travel as an investment rather than a cost, they will see traveller wellbeing as an asset that can foster greater productivity."
The benefits of successful business trips far outweigh the initial cost of the trip. For example, the cost of a business class ticket can seem expensive compared to economy, but if it gives the traveller a few extra hours to prepare for a big meeting or even have some time to rest, the potential gains are well are worth the investment.
Trip Cost vs Traveller Friction
TMCs need to strike a balance between keeping travel costs low for the company whilst ensuring that the traveller is comfortable. Chasing the bottom line can keep executives happy but it will ultimately lead to much greater problems.
The total trip cost accounts for the monetary cost as well as the human cost of the trip. For example, a connecting flight is often cheaper than a direct flight, but the added stress and loss of sleep is not worth the human cost compared to the financial saving. Finding the middle ground between keeping costs low while minimising traveller friction is the ideal strategy. It is important that TMCs use the latest in travel management software as it can measure and analyse traveller friction.
The 2017 report "The Hidden Expenses of a Cost-Focused Travel Program," looks at the differences between cost-focused and traveller-focused travel programs. This report found that travellers in a cost-focused program experienced twice as much traveller friction, including significantly higher rates of stress, illness and loss of sleep. They were also more interested in a new job, found their trips less effective and wanted to travel less.
What can be done about it?
Consolidate
A consolidated itinerary that combines all segments and trip information into a single document, app, or online itinerary, that is constantly updated and monitored, giving the control of how the traveller wants to access and consume their information back to them can significantly reduce traveller friction.
Be adaptable
Have a communication strategy in place that is adaptable to last minute changes. In such a complex industry with so many moving parts, having a dynamic system that is able to adapt on the fly can significantly reduce traveller friction.
Customise the experience
Communications that have a consistent visual and content experience can reduce the fatigue travellers experience. Using a system that is intuitive and familiar will make the travelling experience as seamless as possible.
Ensure safety
In the current turbulent geopolitical landscape, it is important that traveller's safety is always the highest priority. Ensure your business fulfils its risk management requirements and your travellers are always safe, no matter where they are.
Conclusion
In conclusion, it is becoming increasingly important that traveller friction is accounted for when planning travel strategy. Using the latest in travel management software can improve the traveller's experience and reduce this problem. TMCs should continue to place the traveller at the heart of their strategy, constantly improving and innovating ways to make business travel seamless.
In our latest eBook, experts from bta first, Traveleads, Clarity and Capita discuss the issue of traveller friction and how they plan to address it. You can download the eBook here.