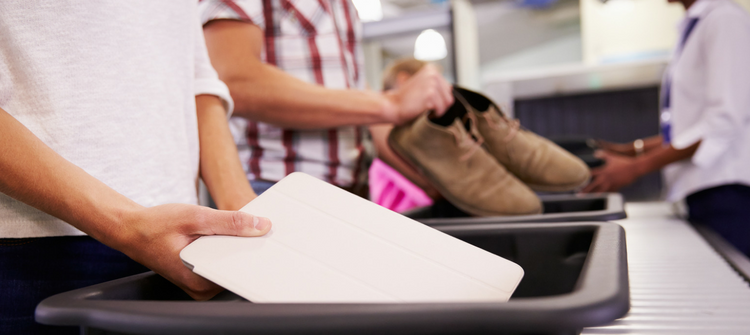 On Sunday, Donald Trump issued a third "travel ban", extending restrictions to a further three countries and adding more fuel to the raging civil rights and legal battles that have plagued his first year in the White House. We uncover how new curbs on immigration may affect business travellers.
In the wake of the recent terrorist attack in London that injured 30 train passengers, Donald Trump called for a "larger, tougher and more specific" travel ban. On Sunday, we discovered exactly what he meant as the White House uncovered the latest of his controversial curtailments to immigration.
The History of the Travel Ban
In January, Donald Trump revealed measures to protect the US from the threat of terrorism by preventing citizens of seven Muslim-majority countries (Iraq, Syria, Iran, Libya, Somalia, Sudan and Yemen) from entering the US for 90 days, as well as indefinitely barring entry to refugees from Syria.
Chaos promptly ensued, as many nationals of the affected countries with valid visas were turned away at the US border or prevented from boarding flights. Amid a week of mass demonstrations and protests, a court put the ban on hold and on February 9th ruled against its reinstatement.
A revised travel ban was signed by Trump on March 6th, which dropped Iraq from the list of targeted countries and barred all refugees from entering the US. It was quickly frozen by judges but on June 26th the Supreme Court allowed it to proceed in part.
The second iteration of the travel ban was due to expire on September 26th, with a Supreme Court hearing on the broader legalities of a travel ban set to commence on 10th October. However, this has been postponed as both sides reformulate their arguments in response to Sunday's announcement.
What's Changed?
Whilst many people are focusing on the addition of more countries to the travel ban, surprisingly little coverage has been given to the lack of an expiration date on the measures. Previous iterations froze visas from the targeted countries for 90 days, whereas the new restrictions are essentially indefinite.
The administration has committed to reviewing restrictions as and when targeted countries improve co-operation with the US government, which is the given reason for Sudan being removed from the travel ban.
The new ban now adds restrictions on immigration from North Korea, Chad and Venezuela, as well as placing travellers from Iraq under "additional scrutiny" – although no specific details of what "additional scrutiny" entails were given.
It's important to note the previous exemption for travellers who could prove a "bona fide relationship" with family members or US entities, for example, an employer or university, no longer exists. This is the change most likely to increase travel risk for business travellers.
Who's Currently Affected?
The new travel ban will respect any existing visas and permanent residency, but restricts the issuing of new visas for citizens of eight countries:
Syria
Iran
Somalia
Yemen
Libya
North Korea
Chad
Venezuela
Additionally, all refugees from across the globe are banned from entering the country. This was unchanged by Sunday's announcement, with a further 30 days remaining on restrictions to refugees from the previous iteration of the travel ban.
The Laptop Ban
In March this year, the US and UK governments both introduced an electronics and laptop ban on several airlines and destinations. Interestingly, whilst the US has openly pursued their travel ban, their laptop ban has been lifted.
The UK laptop ban remains in place, although some restrictions have been lifted from the original embargo affecting direct, inbound flights to UK airports from Turkey, Lebanon, Jordan, Egypt, Tunisia and Saudi Arabia.
This week saw the ban come to an end for the "vast majority" of carriers operating out of Turkish airports, as well as flights out of Tunis. However, passengers on flights from the listed countries will not be able to carry large electronic items in their cabin luggage – the practical implementation seems to be anything larger than a smartphone.
Impact on Business Travellers
Sunday's announcement could effectively end business travel indefinitely to the US from the eight countries targeted by Trump's new travel ban, with there likely to be a freeze on new visas being issued to citizens from those countries.
Visa applications from potential business travellers in Iraq will receive increased scrutiny, so, any organisations looking to send employees to the US should be wary of disruption to their plans.
It's imperative that organisations from the affected countries do not proceed with any business travel plans if visas have not already been issued. It is extremely unlikely entry to the US will be granted and travellers may find themselves detained at borders.
While outbound travel from the US to the eight targetted countries continues to operate without any restrictions, travellers should be aware that their return to the US could be placed under substantial scrutiny - particularly as a citizen of these countries.
The ban on laptops in aeroplane cabins will likely cause plenty of friction for business travellers, who will face a productivity roadblock as they lose out on the opportunity to work during their flight.
It also poses a problem from employees of businesses who prohibit their staff from putting expensive company provisioned laptops, or more importantly the data stored on them, in checked bags due to the risk of theft. A thorough read of your company's business travel policy will reveal whether you're affected by this issue.
Once again business travel to and from the US seems to have been turned on it's head. In yet another period of upheavel it's vital you effectively communicate the increased business risk to any business travellers flying to the affected regions.
Simply ensuring that you're completing a through travel risk assessment for every business traveller you represent will minimise risk and uphold your duty of care to your passengers.
For updates and developments on the travel bans, as well as important stories from the world of business travel management follow Mantic Point on Twitter.