Business Travel in 2018 and Beyond: Challenges and Risks
Posted by Mike Atherton on 30 April, 2018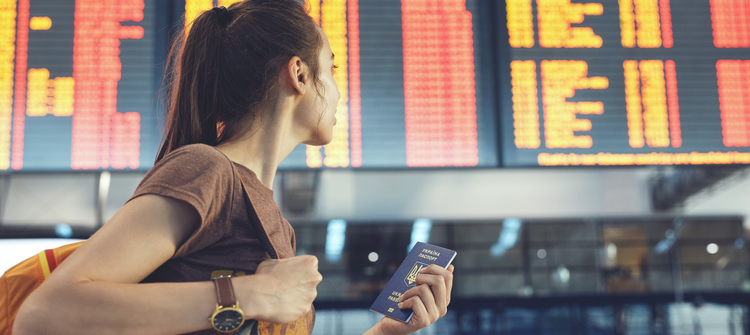 Corporate travel has endured a turbulent few years. While the industry has seen healthy growth, both in terms of the money being spent and the number of people travelling for business, the period has been characterised by increasing global strife and uncertainty. But what does the future hold? What are the risks and challenges travel managers should be mindful of in 2018 and beyond?
GDPR
This isn't so much an ongoing challenge for business travel as an extremely urgent one. With the EU regulation set to come into force in just under a month (25th May), all eyes are rightly on GDPR.
Travel businesses are responsible for vast amounts of traveller information, making them particularly vulnerable to GDPR. Unfortunately, it isn't always clear what you are liable for, as data passes from corporate client to TMC and onto suppliers and intermediaries like GDSs - many of whom have storage centres outside the EU.
Well-prepared TMCs will have been carrying out audits, as well as reviewing contracts with clients, suppliers and intermediaries since late last year. Many TMCs will also need to take a look at their liability and indemnity provisions to protect against claims and regulatory fines.
Providing Safer Travel for Female and LGBTQ+ Business Travellers
Of all the challenges on the list, this is by far the most imperative for corporate travel to get right over the next year.
The #metoo movement has lifted the lid on just how pervasive sexually inappropriate conduct is throughout society, from politics to entertainment to business and corporate travel. We recently examined in more detail how the business travel experience is different for women in this regard.
To reel off some statistics: some 67% of women say they felt unsafe when travelling. A further 70% believe that travel suppliers should try harder to address the needs of women who travel for business. Most damning of all, 79% of women travellers agree they aren't adequately prepared to deal with incidents of sexual harassment.
Finding a way to combat the alarming reality that a huge proportion of its customers simply don't feel safe is one of the greatest challenges facing corporate travel in coming years. Not doing so would not only represent a moral failure, it also risks closing off business travel for the sector's fastest growing segment.
In the same spirit, corporate travel must do more to help and advise LGBTQ+ business travellers. While Western companies increasingly encourage their employees to be themselves at work, there are over 70 countries worldwide where same-sex relationships are still criminalised. For an LGBTQ+ person even travelling to these destinations can be fraught with risk and worry, something as simple as the use of social media can draw unwanted attention in some countries.
It should go without saying that TMCs and corporate travel departments owe LGBTQ+ travellers the same duty of care as the rest of the travellers, but it's an unfortunate truth that many are unsure how best to help even if there's no lack of willingness. However, whether through extensive research, consultations with groups like Stonewall and ManAboutWorld or simply listening to and acting on the fears of LGBTQ+ travellers themselves, corporate travel must do more to assess and counter the risks.
Protecting Travellers' Data Privacy
Last March, many business travellers were concerned about the U.S. and UK ban on laptops and tablets on flights departing some destinations in Africa and the Middle East. While the ban is a thing of the past (for US travellers at least, it remains in place for the UK), the questions it raised and worries it sparked in travellers have lingered.
High profile data breaches, reports of devices being searched at border crossings, and a new proposal from the Trump administration that would require U.S. visa applicants to submit usernames for social media platforms, have made corporate travellers increasingly wary about data and device security.
Admittedly, corporate travel faces an uphill battle to protect its travellers—for example, there is little travel managers can do against the policy of states aside from speaking out against it. However, there is plenty of good to be done in heightening awareness of potential data risks among travellers and in providing advice on how best to mitigate them.
Permanxiety Among Travellers
Tying in neatly with the previous points on safety and data privacy is the challenge posed by what some have dubbed 'permanxiety'.
The rise of nationalism, Brexit, extreme weather events, terrorism, data security, racial tensions, escalating geopolitical rhetoric—there's a seemingly endless list of things for the modern traveller to worry about, all delivered in a relentless 24-hour news cycle. So, it's no surprise that safety and disruption are big concerns for many corporate travellers.
Trying to assuage some of these concerns remains one of contemporary travel's biggest challenges, but things are on the right track. A recent survey by Skift showed that 28% of travel managers would be happy to increase their spend within 10% of the hotel rate cap if it meant keeping their travellers safe during their trip. What's more, there is a growing understanding that proactive travel risk-management (equipping travellers with the right tools, educating them on best practices in emergency situations and risk awareness) is the best approach to countering traveller anxiety.
However, as long as the world remains, or is at least perceived to be, in its current perilous state, permanxiety is likely to remain a key challenge for travel managers.
The Personalisation Race
It's no secret that corporate travel still trails its consumer-facing cousin when it comes to personalisation.
It's also no secret that business travellers are becoming more tech-savvy and discerning all the time, and that those TMCs who fail to make the most of personalisation are likely to be left behind.
Many travel businesses have come relatively late to the game and are still wrestling with the best way to maximise the potential of traveller data and behaviour. So, while the race to develop a winning formula and catch up with leisure travel began in earnest some time ago, for some TMCs the key challenge of 2018 and beyond is in delivering better personalisation to their corporate travellers.
Corporate travel is currently in an interesting moment: poised on the brink of real change through the embrace of new technology and NDC adoption, while simultaneously facing an increasingly challenging environment for global travel in general. In that vein, we recently hosted a roundtable with five thought-leading industry experts to get their take on where the future is heading— download your copy here.