China Now Open Again for Business Travel
Posted by Mike Atherton on 01 June, 2023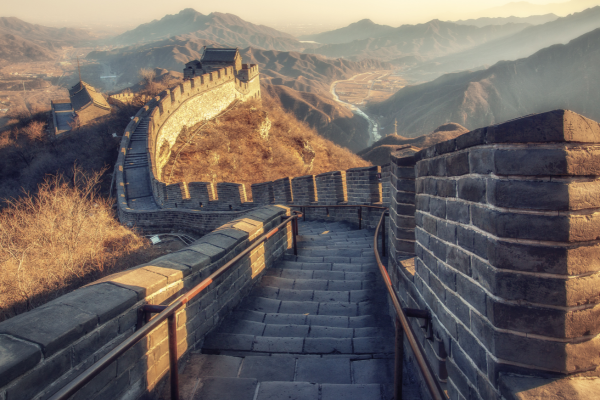 After years of back-and-forth lockdowns and travel restrictions in its effort to battle Covid 19, China is now open again for in person business travel. The lifting of most international travel restrictions on January 8, 2023 now makes it easier and less risky for American businesses to travel back and forth to China, and to use Chinese airports as staging points in long haul corporate business trip.
New Rules For Business Travel
Travel for business and family visits is now fully approved by the Chinese government, but leisure tourism is still on hold. As part of the new protocols, travelers are still required to take a Covid-19 test 48 hours before flying to China (something that is not now required in most other countries). The good news is that quarantine is no longer mandatory, which is a significant relief for frequent business travelers.
China is not only welcoming business/corporate visitors but is also allowing its citizens to travel globally again – great news for American and global businesses with operations or employees based in the PRC. As a result, the Chinese Ministry of Transport forecasts a massive surge in travel, with over two billion trips expected in the remainder of the year. This figure marks a 99.5% increase compared to last year and signifies a return to more than 70% of travel volumes witnessed in 2019.
The World Reacts
The decision by China has made other countries reconsider their travel policies. Many had reintroduced Covid-19 testing for incoming Chinese travelers after the resurgence of the virus in certain Chinese cities in late 2022/early 2023, regardless of their vaccination status. Visa requirements have also become more critical, with potential delays in processing posing a challenge for business travelers.
Navigating The Changes
With the travel landscape shifting quickly, staying up-to-date is crucial. Therefore, it is imperative for both travel managers and individual business travelers to know the latest Covid rules and regulations in their travel destinations, which is where travel management apps such as Mantic Point's white-label custom app come into play.
These apps serve as a digital concierge, providing real-time information about international travel restrictions, health document requirements, testing rules, and local mask mandates. They consolidate all the critical information needed by travelers, including visa requirements based on the destination and passport type. They can even send out daily updates about any changes related to your upcoming trips.
The Power Of Travel Management Apps
These apps are about more than just delivering information. They are reshaping how mid-sized business travel agencies and corporates manage travel logistics. Serving as a one-stop solution, these apps cover all aspects of travel, including flights, hotels, expenses, taxis, and document management.
Moving Forward
The reopening of China's borders is a positive sign for international business travel. It indicates that the world is reopening, and trade will likely return to its former glory sooner than later.
Travel management apps are key in this new phase, helping travelers navigate the ever-changing rules and regulations. They offer not just convenience but also ensure that you stay up to date with new regulations and avoid any unpleasant surprises. To find out more about our white label app, please call +44 113 394 4564 today.
Image Source: Canva