Meetings Back at Pre Covid-Levels: Is This the End of Pandemic Recovery Mode?
Posted by Mike Atherton on 08 November, 2023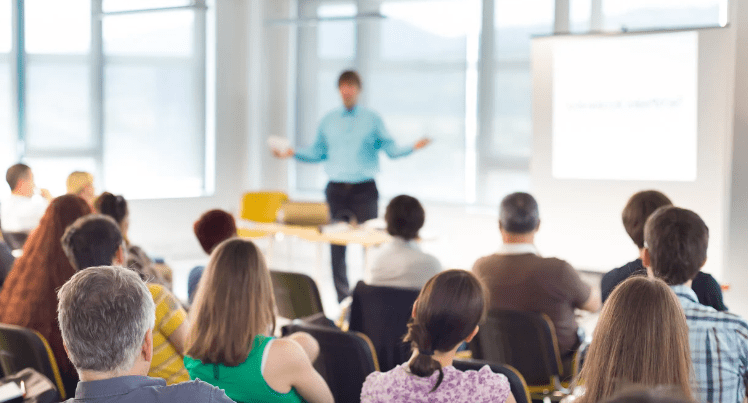 The global pandemic cast a long, disruptive shadow across the meetings and events industry. Yet, three years on, signs of resurgence are evident. Recent data reveals the volume of meetings has rebounded to pre-pandemic levels, potentially signaling the end of recovery mode.
Parsing The Data
Last year's final quarter revealed promising news. Meetings volume in December 2022 exceeded pre-pandemic levels for the second consecutive month, marking a 3.1% rise from December 2019. While impressive, it's equally important to understand the contributing factors.
December 2021 was fraught with cancellations, likely owing to Covid-19 variants. So, a year later, the volume naturally surged, reflecting a growth rate of 141.5%. It's a significant leap, yet the context is crucial to appreciate the recovery trajectory.
While December 2022's meeting volume indicated a robust recovery, it was slightly subdued compared to November. A 16.4% dip was noticeable, but seasonal variations can explain this. December traditionally experiences a slowdown, and the data reflects just that.
The 'Old Normal' In Sight?
The strong meeting volumes signal a potential shift in global business practices surrounding in-person meetings and events. The industry might be pivoting from recovery and risk mitigation – in which virtual meetings were the New Normal – to a new phase of growth based largely on a return to the Old Normal of face-to-face contact in business relationships.
Corporate meetings dominated the global events sector in December 2022, accounting for 54.9% of all events. The geographic spread of these events highlighted interesting patterns. High growth was observed in diverse regions, ranging from coastal cities to midwestern metropolises, reflecting a balanced recovery across the country.
Trends In Attendance
The volume of meetings isn't the only metric on the rise. Attendance per event also shows an upward trend. In December 2022, the average attendee count per event was 111, a noticeable increase from 99 in 2021 and 82 in 2019.
The growing attendance numbers are encouraging but may not sustain the same momentum. Industry surveys predict a plateau in the near future. Less than a third of event planners surveyed expect to see more attendees at their events over the next year. Rising costs and potential economic downturns contribute to this sentiment of caution.
Moving Beyond Recovery
Despite the robust recovery and return to pre-pandemic meeting volumes, uncertainties linger. Concerns around rising prices and potential economic downturns could impact the industry's trajectory. Navigating these challenges requires adaptability and a keen understanding of the evolving landscape.
The future might hold challenges, but it's filled with opportunities too. The past three years have demonstrated the industry's resilience, and this strength will drive the next phase of growth. If you're looking for a mobile tool to help get your corporate travel and event strategy moving again after the pandemic, speak to us about Tripscape, our innovative travel management solution.
Image source: Canva