How to Attract and Retain the Best Independent Contractors for Your Corporate Travel Agency
Posted by Mike Atherton on 27 April, 2019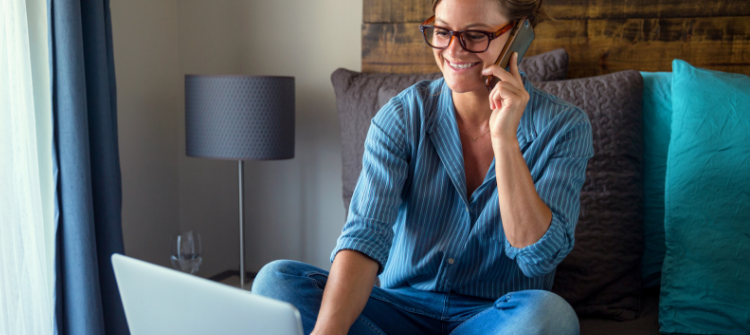 Something interesting has happened to the way TMCs and business travel agencies work in the last decade. No, for once, this isn't about any great technological shift or disruptor of the market – although there has been plenty of that. Instead, it's about who travel businesses hire and how they work.
According to last year's Travel Institute survey, The Changing Face of Travel Agents, 62% of travel agents in the US now describe themselves as working as independent contractors (ICs), rather than traditional, salaried employees. To put that in perspective: in 2008 just 29% of travel agents described themselves as contractors, with 71% working full time in-house.
This represents nothing short of a sea change in the way travel agencies operate, but what are the benefits driving it? And, assuming it's a good thing, how do you attract the best ICs to your business and – just as importantly – retain them?
What are the Benefits of Using Independent Contractors?
The figures we've mentioned rather beg the question: what's in it for corporate travel agencies? It's easy to see the perks for travel agents themselves, working as an IC provides the opportunity to work from almost anywhere in the world, choose who you work with and at what rate, and run your own business, but what about TMCs?
Well, for those hiring them, ICs offer a few key advantages over traditional employees. These include:
Reduced operational costs: An obvious one, but less full-time salaried employees naturally mean you need less office space – some 92% of independent contractors work from home – saving you considerably on real estate costs. What's more, as freelancers rather than employees, ICs don't bring with them employer responsibilities such as sick pay or paid holiday.
Scaling your business: Using ICs can actually make your organisation more dynamic. Harnessing freelancers allows you to scale your business up – or down – at relatively short notice meaning you're able to adapt to market conditions much faster than a traditional agency. If you're growing this means being able to add resource at comparatively low-risk and, if the market is going through a lean period, makes downsizing simple.
Access to fresh talent: Many of those becoming ICs are new to the travel industry. Indeed, as revealed by the previously mentioned Travel Institute research, 47% have worked for fewer than three years in travel, while for 37% travel is a new career move. What you lose in experience, you gain in fresh, hungry agents who may just shake up the way you do things – besides the experience can always come from your in-house team.
How to Attract and Keep Them
So, you're sold on the benefits of ICs, however, like any industry, not all of them were created equal. Attracting the very best freelance agents isn't easy – you'll face fierce competition from other businesses – and retaining their services once they're on board is even trickier. The best ICs are well aware of their worth to travel agencies, creating a power dynamic in which it's not uncommon for agents to regularly jump ship in search of the best rates.
Still, there is a way around this, and it means approaching things slightly differently. Many ICs, while often having a 'host agency' that they look to for most of their work, are effectively businesses in their own right. Tapping into this fact is by far the most effective method of attracting and retaining the best talent, and there are a few approaches you can take.
Give them the Tools to Work Remotely
The opportunity to work from home or even from the beach has been one of the principal drivers in the growth of ICs in travel – 69% cite it as a key factor – so cater to it. To work easily remotely, agents require a platform that consolidates everything they need into one place and is available, and works properly, on whatever device they choose to use.
In simple terms, this means providing them with a travel management app that answers their needs. Duty of care is obviously the first thing that springs to mind, and this needs to include not only functions for tracking travellers around the clock and alerts for those at risk but also the ability for agents to assess the situation on the ground before their clients ever touch down.
Alongside duty of care requirements, you should also look to furnish ICs with the same tools you use to ensure smooth travel for your own customers. This includes consolidated document delivery, access to flight and weather updates, and check-in guides. Doing so doesn't just ensure your own clients receive the same excellent service – regardless of who's delivering it – it also extends the same to agents private clients, making your business a much more attractive proposition.
Offer Them White Label Tech
As we've already mentioned, a lot of ICs are fully fledged businesses in their own right. However, what's also true is the vast majority of them are sole traders, one-man bands operating from home or out of shared office space.
So, for most, their own itinerary app or travel management software is a long way out of reach financially. Many corporate travel agencies fail to recognise this for what it is: a golden opportunity to set yourself apart from competitors. How? By offering them a white label version of your own software.
Giving ICs access to travel tech complete with their own branding and content, at a fraction of the cost of developing it themselves, is basically akin to giving them a first step on the ladder towards their own successful business. Not only is this likely to build great relationships with the ICs you want to work with, but it's also highly unusual – marking you out as a great agency to work with.
Make Managing Their Finances Simple
As any freelancer knows, one of the most arduous aspects of beating your own path is managing the financial side. Keeping track of invoicing can be messy and time-consuming, particularly if you're dealing with that on top of managing daily operations.
This is something you can help your agents with. If you're using automated email invoicing with your own clients, offer ICs the same for their clients. Likewise, if you have access to an on-demand invoicing service, you should look to give agents access to it. Both will help your agents spend less time fruitlessly trawling through invoices and more time on the parts of corporate travel they got into the business for.
At Mantic Point, we can help you provide all of the services we've mentioned. So, if you're serious about making the switch to using ICs, and don't already have the technology you need, talk to us today about our travel apps and software.