Mantic Point to Partner with Valerie Wilson Travel
Posted by Mike Atherton on 08 January, 2019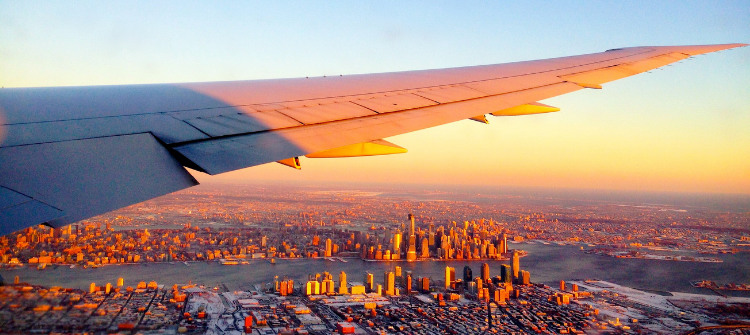 We're proud to announce our partnership with leading US travel consultancy firm, Valerie Wilson Travel (VWT). Building on an already impressive suite of corporate travel technology, VWT is set to begin using our white label mobile travel itinerary application and document delivery platform.
Introducing VWT
VWT needs no introduction to anyone involved in the US travel sector. They have provided expert knowledge and delivered an unparalleled service to their business, leisure, meeting and incentive clients for over 35 years. Founded by Valerie Ann Wilson, the firm has flourished since its beginnings as a small, family-run consultancy firm, becoming one of the largest private, female-owned travel management companies in the US market.
Headquartered in New York City, VWT boasts a stellar international client list and offices all over the US, including the Northeast and Southeast corridors, Midwest, and West Coast. VWT's team consists of a highly specialised network of more than 315 travel advisers, bringing clients a wealth of travel sector knowledge and experience.
Along with their expertise, VWT offer corporate travellers a range of business travel technology including travel risk management, online booking, expense integration, and event management tools.
The Perfect Partnership
Despite impressive growth, VWT has retained a focus on offering corporate travellers a highly personalised travel management service, making the firm a perfect partner for Mantic Point.
With the help of our white-label document delivery and mobile travel itinerary apps, VWT can now provide clients with beautifully branded, easily digestible travel itineraries delivered in a single document.
Additionally, Mantic Point's automated email processes and travel communications will not only help VWT provide a seamless itinerary experience for travellers, it will also free up some of the time consultants typically spend on administrative tasks. This should give advisers the freedom to devote more time to the highly-personalised customer service that has always set VWT apart from competitors.
Jennifer Wilson-Buttigieg, VWT Co-owner and Co-president, said:
"We selected Mantic Point as our itinerary communication technology partner because of their in-depth knowledge of the corporate travel market and the breadth of their product offering. Our customers demand world-class service and our partnership with Mantic Point takes that to a new level, providing them with clear concise itinerary and invoice information via mobile, email and online. All of us at Valerie Wilson Travel are excited about moving forward with the Mantic Point team."
If you'd like to follow in the footsteps of VWT, book a demo of our travel management software to learn more about how we can help you create seamless travel experiences for corporate travellers.