Mantic Point to Power New Risk Management App SafetravelRX
Posted by Mike Atherton on 15 November, 2018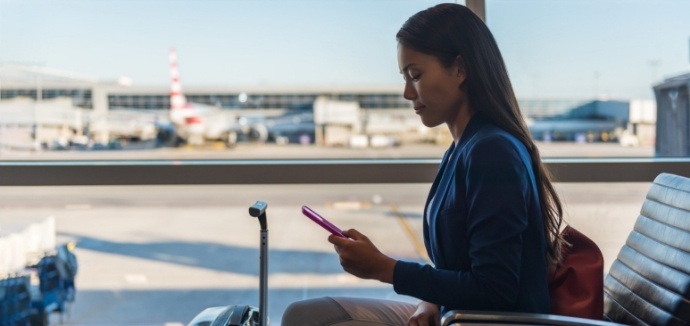 We are absolutely delighted to announce our new partnership with SafetravelRX. Our risk management platform will be powering their service and helping provide medical assistance to business travellers across the globe.
Duty-of-care is an issue that affects all travel managers, but many risk management solutions only cater towards the largest end of the business scale. This leaves smaller businesses – and the TMCs who look after their travellers – who aren't able to spend six or seven figures on duty-of-care software without anywhere to turn.
A new app launched by SafetravelRX and powered by our risk management platform, seeks to level the playing field by providing comprehensive global medical assistance at a much more inclusive price point.
Global Medical Assistance for Business Travellers
SafeTravelRx understand that when business travellers need medical attention away from home, the last thing they want to worry about is how local healthcare professionals will access their medical history.
Which is why their app empowers business travellers to send all the information required by the emergency services or healthcare professionals – including medical information, emergency contact information and both geolocation and street address – at the touch of a button.
When a traveller presses the emergency call button in the app, they're connected to the regional equivalent of 999 and the medical information you've previously entered is then automatically sent to the appropriate local healthcare provider.
Not only does this provide peace of mind for travellers, as well as saving you time in a situation when every second might count, it also helps protect against any potential miscommunication that could lead to medical misfortune – personal doctor, insurance information, medical history and details of any medications being taken.
It also passes on the details of emergency contacts, ensuring travellers' loved ones are kept informed and businesses know what's going on with their employees.
Localised Risk Management Wherever You Are
The app isn't just for emergency situations and keeping your medical records close by though. It's also been designed to provide the comprehensive risk management service that you'd expect from any product powered by our Mantic Point risk management platform.
Business travellers will be able to use SafeTravelRx to find local pharmacies, hospitals and doctor's surgeries wherever they are in the world. They'll also be able to quickly connect to our information hotline which provides translation services and details on what different medicines are known as in their current location.
Emergency medical evacuation services are also available if the unthinkable should happen and your loved ones can trace your progress through every business trip – bringing peace of mind to travellers' families.
Users will also benefit from the full functionality of Mantic Point's risk management platform, with risk briefings on your destination available 24/7 – both in advance of your travel and during your trip. Along with regular updates should anything change.
Enterprise-Level Duty-of-Care at Small Business Prices
In creating an affordable business travel risk management solution for small and medium-sized organisations, SafeTravelRx are addressing a huge segment of the business travel industry that is currently underserved by existing products.
Travel management companies will be charged just $1.50 for every trip a business traveller takes and, in return, the traveller receives full access to the app – as well as risk management briefings and alerts. SafeTravelRx only make money when travellers actually book travel and TMCs are free to charge whatever they like for the service.
Not only is the app affordable for smaller businesses but its accessibility is a huge boost for many business travellers – with it available for both Android and iOS mobile devices.
A Perfect Balance of Medical and Business Travel Expertise
Ron DiLeo, CEO of SafeTravelRx, said:
"We are absolutely delighted to bring Mantic Point into the safetravelRx family. As we continue moving our business forward, our exec team have come to realise that we need to take our product development efforts up a few notches in the interest of improving our speed to market. In our search for a new development partner, we researched a plethora of companies who are notable in the field of IT development.

Like Mantic Point, many of these potential partners were working with very big and successful brands, but none of them understood the detail of travel to the same level as Mantic Point. Travel industry experience is important to us because delivering an experience in travel is very different from delivering an outcome in the manufacturing or gaming industry.

Mantic Point's clients include a rich roster of travel industry providers, many of which are clients or target clients of safetravelRx, and the references we received from their clients were sterling. So, we partnered with Mantic Point in October and they immediately hit the ground running. In just our first month of working together, the Mantic Point team have already made a significant difference. 2019 is shaping to be a huge year for our company and it's great having Mantic Point on point!"
Book a demo of our travel management software and learn more about creating seamless business travel experiences for your end-users.