New Q&A: How is AI Shaping the Future of Business Travel?
Posted by Mike Atherton on 23 October, 2018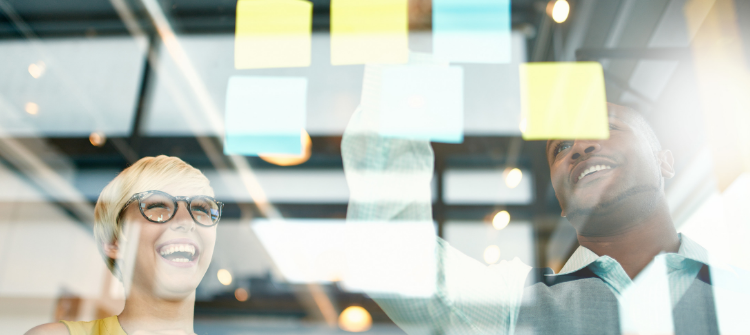 From the Lazy Susan and early GDSs to smartphone apps and online booking, technology has always shaped the direction taken by travel management companies. We asked action.ai pioneer John Taylor, how he saw the future of business travel unfolding.
As the CEO of action.ai, one of the most highly awarded companies in the field of artificial intelligence, it's hardly surprising that John is quick to identify AI as the future of the travel industry.
However, while most people's first thoughts are of self-driving vehicles or robotic bellhops, John believes that travellers already have access to the technology that will drive the business travel industry forward, in fact, he believes it's already at their fingertips – the travel industry just needs help making it user-friendly.
It's a fair point.
In a post-Alexa world, the vast majority of business travellers regularly communicate with some form of AI-driven Conversational Interface (what're often mislabeled as "chatbots"), whether via text or voice interface. Yet, despite consumers feeling comfortable with the technology, there are very few (if any) TMCs and travel apps that make the most of such a transformative opportunity.
John is very clear about why he thinks this is the case and he doesn't hold back when it comes to his opinion of the current use of AI in the business travel industry:
"Users become frustrated and then disengage because they are not understood when they express themselves. They can't hold a conversation with these chatbots – the most they can do is issue an instruction, and even this often fails."
Despite this, his optimism in changing the way that business travellers interact with computers shines through the conversation. As well it should, with action.ai having successfully developed multiple industry-leading solutions that help businesses build better voice and text-based experiences with truly conversational AI.
John's excitement and passion for working in the world of business travel speaks volumes about the new partnership between Mantic Point and action.ai. Together we will be building the business travel industry's only specialised natural-language conversational solutions.
And, as much as this new challenge is about the complexities of language, he realises that it's also a very simple goal:
"The aim is to delight travellers whilst also reducing the costs of engagement."
Read the full Q&A with John Taylor to learn more about:
Why truly AI-driven Conversational Interfaces are the future of travel management
Whether the business travel industry is ready for widespread AI adoption
Why current "chatbots" can't live up to business travellers' needs
What travellers really want from an AI chatbot
How a Conversational Interface can boost your business' travel app
Practical advice for organisations embarking on AI projects
How a Conversational Interface powered by AI will shape new tools for travel managers
What TMCs need to focus on when building a Conversational Interface
The common mistake TMCs make when developing a solution
How TMCs can benefit from building a truly intelligent Conversational Interface
The difference between Conversational Interfaces travellers want to engage with and chatbots that are rarely opened
Click here to learn what the future looks like from the point of view of a CEO who's leading the business travel industry into tomorrow.