Mantic Point to Partner with action.ai on Exclusive Language Solutions for Travel Management
Posted by Mike Atherton on 13 August, 2018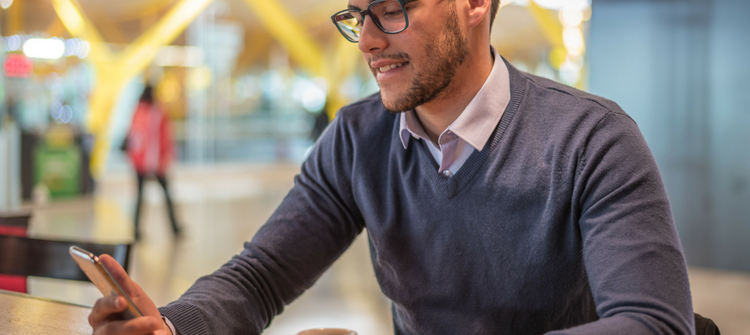 We are absolutely delighted to announce our new partnership with award-winning Language as a Service platform, action.ai. Together we will be building the business travel industry's only specialised natural-language conversational solutions.
It's clear that the future of the travel industry lies outside traditional user-interfaces, yet a definitive solution has yet to be developed to solve the language barrier between mankind and machines. As anybody who's tried talking to an AI will tell you, there's something very Uncanny Valley about the conversations.
This has prevented travel management companies from truly making the most of rapidly advancing technologies like chatbots, AI and voice interaction. If travellers aren't able to express themselves naturally, instead having to carefully consider how they phrase their request, the technology feels more like an irritant than an innovation.
An Award-Winning Natural Language Platform for the Travel Management Industry
The partnership will see us become action.ai's exclusive development partner in the travel industry as they bridge the gap between the way humans use language and how computers understand it.
The smart chatbots built using action.ai's Language as a Service platform have drawn high-praise and the company has won numerous awards for its work supporting sophisticated voice and text-based interactions.
action.ai has been widely recognised as providing the most accurate results on the chatbot market and are therefore the perfect partners to introduce truly conversational, multi-intent, multi-turn natural language solutions to travel management companies.
Thanks to our deep knowledge of travel technology, the business travel industry and the unique needs of travellers as the end-user, the partnership is perfectly placed to develop advanced conversational user-experiences fit for the travel industry.
Soon, our entire range of itinerary, risk management and mobile booking solutions for travel managers will come complete with smart chatbots that empower business travellers to express themselves naturally and receive immediate responses to their requests.
Getting On-Board with AI
For TMCs, AI-powered chatbots and voice interaction technology are an opportunity to automate some of the high-effort, low-value work that will always be a part of corporate travel management – from responding to simple customer enquiries and performing everyday administrative tasks to piecing together complex itineraries for travellers.
However, while AI is already effective at trawling through reams of data to fulfill a request, it's not great at understanding, interpreting and responding to language as it is actually used.
Originating in the financial services industry, action.ai's Language as a Service platform empowers businesses to enable their users to make requests in the language they'd use naturally and be understood straight away – with the AI providing an immediate solution to the enquiry.
What's especially useful for businesses is that these intelligent chatbots can be integrated into a wide range of channels, so they can utilise them where users are already asking questions, whether that's Messenger, Skype or your own chat-solution.
With recent predictions that AI will power 95% of customer interactions by 2025, it won't be long before a lack of chatbot and voice-interaction integrations will set you apart from competitors in all the wrong ways.
Traditional business travel management will soon be replaced with innovative applications that don't require travellers to scroll through feeds, type with a keypad or even use a screen at all if they don't want. Intelligent chatbots will instead create a more naturalistic booking experience, a more natural-feeling form of interaction and applications that customers can, and want to, use every day.
Our keen knowledge of the business travel industry and familiarity with the unique customer journey taken by business travellers will ensure that every element of the end-user experience can be enhanced by the presence of advanced chatbots.
Soon, business travellers may be able to rely on their own personal bot that's integrated into their travel management app and provides real-time information on their itinerary, assesses any risks that might occur and automatically sources alternative solutions to any disruption they may face during their trip. And all of this would be available around the clock and at no extra cost to the TMC.
Uniquely Rich Interactions for Enterprise and Traveller
John Taylor, CEO of action.ai, said:
"We're excited to be partnering with Mantic Point to deliver real, meaningful conversational chatbot services to the travel industry. Combining Mantic Point's proven travel technology platform with our Language as a Service means we can deliver uniquely rich interactions with computer technology for enterprises and travellers. action.ai's industry-leading technology platform solves the hardest part of building an Intelligent Chatbot or conversational interface – understanding users' requests to enable human-like responses.

The company's platform empowers humans to use their everyday language to communicate with their devices to complete tasks quickly and without friction."
Book a demo of our travel management software and learn more about creating seamless business travel experiences for your end-users.