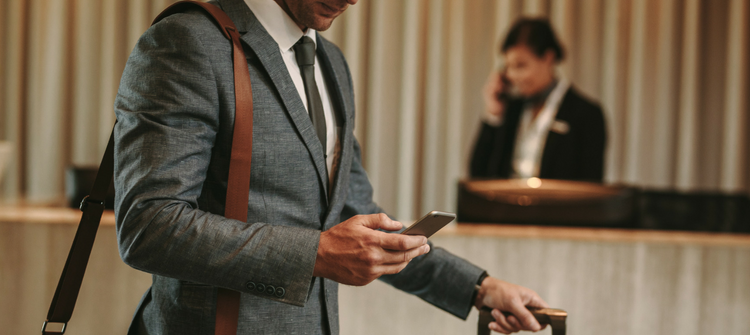 The risks facing business travellers seem to be multiplying by the year, so it's more vital than ever that travel managers are able to plan for and manage risk. To meet the changing nature of travel risk head-on, we've updated our travel risk management software.
What's Changed?
Our travel risk management software has proved one of our most popular products, but the world doesn't stand still and nor should our technology. To help you keep your travellers safe wherever they might be in the world, we've added some new features, including:
Customisable Dashboard
You can now set up the dashboard to suit your business; simply drag and drop each widget to your preferred slot. What's more, you can add or remove widgets as you see fit, making it easier than ever to organise the information in the way that works best for your team.
We'll also be adding additional widgets as the year progresses, so keep your eyes peeled for new options.
Improved Risk Data
Partnering with our friends over at WorldAware, we provide you with our most comprehensive data-set yet. WorldAware's Country Security Advisory Ratings (CSAR) give an overview of the situation on the ground in any destination, giving each a colour-coded risk rating and detailing the type of risk posed.
This allows you to assess risk and take steps to counter it during the planning stage, long before your travellers arrive on location. It also gives you everything you need to provide them with a complete pre-trip briefing.
Alongside this, we still offer up-to-the-minute flight status data to help you minimise the impact of airline disruption on your travellers. This is coupled with real-time risk alerts to keep you attuned to developments that affect your customers wherever they are in the world.
Risk Profiling in Real-time
Our new-look dashboard gives you the ability to evaluate the risk profile of your entire organisation in real-time. The dashboard features an interactive map that allows you to track the exact location of all your travellers and whether their region, country or exact location is subject to risk or disruption.
But this only scratches the surface of what you can do with the new dashboard. By clicking on each individual traveller, you can access their entire itinerary and view whether any part of their trip is likely to be affected by disruption or emerging risks — allowing you to stay one step ahead of changing conditions.
These new features build on the platform's existing functionality, so you can still rely upon GPS traveller tracking, SMS and push notifications, and the ability to set compliance rules for duty of care purposes.
To learn more about how we can help your TMC better manage risk, book a demo of our new and improved platform. In just 15-30 minutes, we'll show you how our software is helping travel managers all over the world meet their duty of care requirements and better prepare their business travellers for risk.