The Importance of Automation in Corporate Travel
Posted by Mike Atherton on 08 December, 2017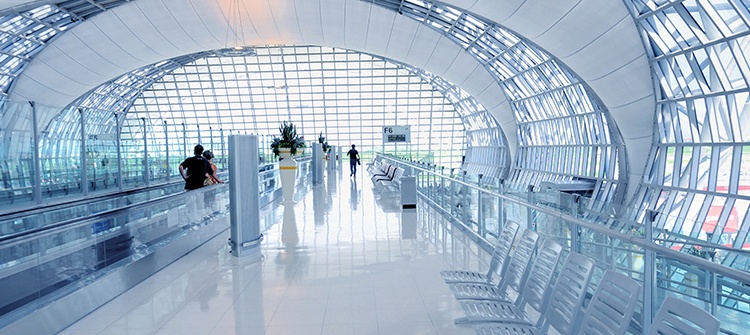 Automation and it's consequences are everywhere you look: in the political sphere as calls for a universal basic income grow, in Hollywood with all its fear of AI, in manufacturing as more and more low-skill jobs are performed by machines, and even on our roads as the first driverless cars are tested.
Automation and humanity's relationship with it is truly the topic of our times, but, as we move towards what some have termed the "fourth industrial revolution", how important is automation to business travel management?
Cost Efficiency
The primary role of automation in business travel management is one of cost control. At a basic level, tools such as automated travel itineraries deliver considerable cost savings for TMCs, both in resources and staff-hours spent on administrative tasks. On a more complex level, the automation of merchandising and fulfilment tracking can help TMCs to increase revenue by identifying merchandising opportunities far quicker than any human analyst. What's more, automation of merchandising allows TMCs to bolster their relationships with suppliers by delivering better-targeted promotion opportunities—offering an additional revenue boost.
A Traveller-Centric Experience
Another driver behind corporate travel's shift towards greater levels of automation is the desire to reduce trip friction and provide a traveller-centric experience.
According to GBTA's 2016 Business Traveller Sentiment Index, some 64% of business travellers daily check their itinerary details via a smartphone or tablet (a figure that jumps to 72% for millennials), so document delivery is a vital part of a traveller-centric experience.
Increasingly, the travel industry is automating this process by providing travellers with a consolidated invoice and itinerary document delivered straight to their device. What's more, some apps allow travel managers to create custom automated rules for delay and cancellation alerts, traffic and security incidents—enhancing the traveller experience further.
Some travel brands have already successfully implemented customer service chatbots but, in terms of its potential, the technology is still in its infancy.
Chatbots can be created for travel itinerary apps or websites, alongside the live chat function, to provide instant customer service and up to the minute updates. Travellers can have their own personal bot to provide real-time information, assess all the risks, and provide alternative solutions to any disruption they may face during their trip. There is also the opportunity to reduce costs by using bots to replace human hours spent on mundane customer service tasks.
Providing business travellers with relevant merchandising is a key area for automation in travel. Some travel brands have begun to automate booking-monitoring, allowing for near instantaneous identification of the right merchandising opportunity for travellers and, crucially, the best time for delivery. This allows TMCs to position traditional merchandising as a way of minimising unavoidable traveller spend by sending promotional offers that make sense to the traveller and save the client money by reducing expenses.
Traveller Safety
Given the age in which we live, keeping your travellers safe has never been more important or so fraught with potential risk. However, as the risks have grown so has technology's ability to keep travellers safe.
The automation of personalised trip briefings, up-to-the-minute risk alerts and traveller tracking gives travel managers a wealth of tools for keeping people in risk-prone areas safe. In the past, identifying and communicating with at-risk travellers would have meant desperately scouring traveller lists before making attempts to contact them. Automated risk alerts and tracking mean travellers are located and briefed within minutes of any incident.
Keeping up With Disruptors
You need only look at the rise of the sharing economy and low-cost carriers to conclude that travel has always been ripe for disruption, and it's only likely to become more commonplace as technology advances.
Travel brands such as Expedia, Skyscanner, and Priceline—who were little more than start-ups at the turn of the century, have built their business on technology such as APIs, algorithms, machine learning and big data. In turn, they're set to be challenged by a new wave of firms harnessing AI such as IBM's Watson, the IoT, and ever-more advanced automation tech.
So it doesn't just make commercial sense for TMCs to embrace automation, it could well be vital to survival in a competitive market. Those travel managers who fail to adapt risk not only falling behind their competitors but an uncertain future as well.
Ever-increasing automation is set to become a cornerstone of business travel's future and those who fail to harness it risk obsolescence.However, it's by no means the only technology shaping the future of corporate travel management. If you'd like to know more about the future of business travel download our roundtable with five industry thought-leaders.