New Download — Branding, Communication, Content: The 3 Key Elements of Successful Travel Document Delivery
Posted by Mike Atherton on 03 October, 2019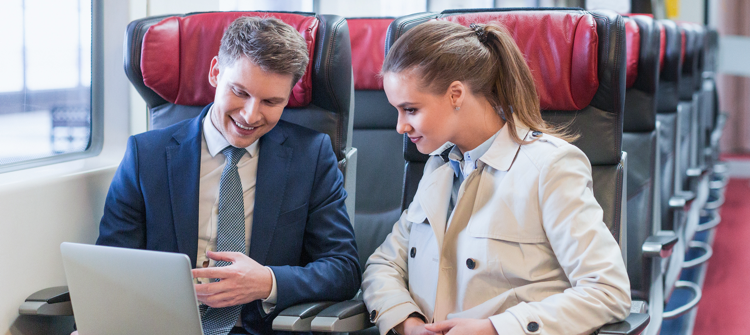 The sheer volume of information that's collated, organized, and distributed during the average business trip is staggering. From booking materials and flight status notifications on day of travel, to real-time security updates and traffic alerts that help keep things running smoothly for the length of the trip, travel management companies (TMCs) truly have their work cut out for them when it comes to delivering seamless, friction-free travel.
Thankfully, technology providers have developed a range of tools in recent years to make the lives of corporate travelers that much easier. Few, however, are as beneficial as a consolidated document delivery platform.
Why Consolidated Document Delivery?
The problem with many methods of document delivery is that the distribution of information is fragmented. There's no central platform from which TMCs can collate and organize documentation effectively, and this makes the process of locating pertinent information difficult and time-consuming for the front-line traveler.
Moreover, because these documents are distributed from multiple applications rather than a single source, there's no consistency in the way they're formatted. Nor are there any opportunities to personalize or customize the content that's being dispersed. Not only does this harm the visual experience from the user's perspective, it makes it difficult for the TMC to effectively demonstrate the unique aspects of their services and how they differ from their competitors.
A consolidated approach to document delivery, by contrast, provides an effective solution to all these problems. Particularly if the solution in question focuses on the following three areas: content, communication, and branding.
The Three Tenets of Effective Travel Document Delivery
It might seem obvious to say, but the most effective document delivery systems are those that aren't preoccupied solely with the distribution of information. Rather, they consider the type of content they're disseminating, the way it's communicated, and how it can be personalized to improve the user experience and raise brand awareness for the TMC.
In our new whitepaper — 'Branding, Communication, Content: The 3 Key Elements of Successful Travel Document Delivery' — we take a closer look at these key areas. This includes highlighting how:
Bringing together disparate documentation into a single, all-encompassing platform benefits both TMCs and their clients
Automation can be used to mitigate disruption, improve security, and alleviate the administrative burden placed on TMCs
AI and self-service functionality enable TMCs to provide a comprehensive, 24-hour service
Consistency improves the front-line user experience
Personalization helps TMCs stand out from the crowd and improve brand awareness
A personalized delivery system facilitates targeted promotions and provides additional merchandising opportunities for travel management companies
Download Your Free Copy Today
To learn more about these benefits and how they can help your organization deliver seamless, friction-free travel, download our whitepaper today.