Streamlining Corporate Rail Travel with Consolidated Document Delivery
Posted by Mike Atherton on 10 October, 2019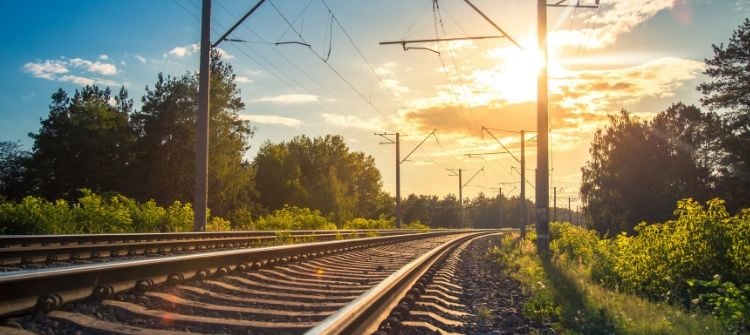 In our technologically advanced society, it can seem like the answers to our problems are only a few clicks away. That somewhere, someone will have developed an app specifically designed to address any issue we encounter in our daily lives. However, while mobile technology has improved our lives in numerous ways, in the world of corporate travel, a particular problem remains: managing complex, multi-layered itineraries.
Even today, the distribution method used by most travel management companies (TMCs) is frustratingly disjointed, with information split between multiple documents and systems. The onus has therefore fallen on technology providers to design itinerary and document delivery apps capable of consolidating corporate travel itneraries into a single, personalized document. One that's flexible enough to integrate emerging technologies as and when they become available.
Those who aren't well versed in corporate rail travel, however, might not understand why this is so important to the individual traveler and the TMCs that manage their trips. In this article, we highlight the main benefits of a consolidated and personalized itinerary.
A Single, Coherent Itinerary
Convenience is the most obvious benefit. Rather than inundating travelers with a multitude of disparate documentation, TMCs can deliver everything the corporate traveller needs to enjoy a friction-free rail journey in a single document, tailored to meet their individual requirements.
This information can be combined with the traveler's wider itinerary — flight details, hotel booking confirmation, country security advisory rating reports, insurance details, and anything else they might require — to give them a comprehensive, top-down overview of their trip.
On the day of travel, when things tend to be slightly more hectic, the traveler is able to review every aspect of their itinerary at a glance. While automated updates ensure travelers are kept in the loop should their itinerary be affected by any sudden changes (security threats, traffic, weather forecasts) in real-time.
Of equal importance is how this information is relayed to the traveler. As revealed in an article published in American Express Global Business Travel in 2016, mobile devices have become increasingly popular platforms for travelers to monitor their itineraries. In fact, 72% of millennials check their itineraries daily through their mobile devices.
Consequently, creating an app that's compatible with every mainstream operating system is paramount.
Tailored to Each Individual Journey
Another crucial aspect that helps consolidated itinerary and document delivery platforms stand out from the crowd is personalisation.
Although there are several basic features corporate travelers expect from their travel management software, as any TMC will know, individual priorities will differ from organization to organization. For instance, those travelling to busy city centers will prioritize real-time train departure updates over user reviews of the nearest five-star restaurants to their destination. Others, however, if the goal of their trip is to schmooze with a potential new customer, might find the opposite is true.
Naturally, this means travelers will also have conflicting ideas as to what constitutes high-quality, personalized rail travel. For this reason, TMCs must tailor their service to meet their clients' individual needs.
Google and Phocuswright found that 57% of corporate travelers agree the best brands are those that offer a tailored service. In fact, 1 in 3 of those surveyed said they'd pay extra if they were guaranteed a personalized service.
Why is this such an important concern? Aside from the points mentioned above, a personalised app provides a consistent visual experience for the traveller. What's more, it ensures they only receive relevant information at the most relevant stage of their journey, presented in a consistent and user-friendly format.
There are a number of benefits for the TMC to consider, too. By applying their own branding and company logos, TMCs can raise brand awareness and create additional merchandizing opportunities. The latter of which is achieved by sending target promotions to clients at the stage of their journey when they're most likely to be receptive to the offer in question.
Stay Up to Date
Corporate travel itineraries are notoriously unpredictable. Having the ability to automate the distribution of vital information and collate it in a centralized document changes the game. It allows TMCs to offer an enhanced level of service to their clients.
From the traveller's perspective, the real-time delivery of National Rail and flight departure updates, meeting reschedules, and itinerary changes enables them to mitigate potential disruption and alter plans accordingly. Turning up at the airport in the early hours of the morning only to discover their flight was cancelled the day before, for instance. Nor do travelers need to rush across town for an important meeting that, unbeknownst to them, was postponed by six hours. Instead, they have all information they need to plan their travel with ease and comfort.
This is especially useful for security updates or health alerts. Before consolidated itinerary and document delivery apps, communicating important health and safety information to travellers located in potentially risky areas was far more challenging. It was incumbent on the individual consultant to source and deliver the information to the traveler manually; something that proves difficult in situations where consultant and traveler are separated by misaligned time-zones. Now travelers are updated within minutes of an incident occurring, helping them side-step disruption and stay safe.
To support this, the best itinerary apps come equipped with live chat and chatbot functionality. That way, urgent questions can be answered immediately.
In addition to improving user experience, automation helps TMCs significantly cut down on admin. It eliminates the various simple tasks that don't necessarily require human input to be executed successfully. This enables TMCs to focus efforts on delivering the best corporate travel experiences possible.
Friction-Free Rail Travel
Compatible with all major global distribution systems and UK rail data providers, including Travelport, Sabre, Amadeus, and Evolvi, Mantic Point's white label itinerary and document delivery apps feature everything TMCs need to deliver seamless, friction-free travel.
Industry heavyweight and Mantic Point partner Clarity has experienced these benefits first-hand.
In the past, we were consigned to the fact that operating across a multitude of incompatible applications and interfaces was simply part and parcel of life for travel management companies — inefficient though it was.

But with Mantic Point, everything our clients need to enjoy friction-free travel can be combined to form a single, personalized travel document. From National Rail departure and flight status updates on day of travel, to automated travel security updates and real-time itinerary changes, our clients are in full control of their itinerary at every stage.

It takes the stress out of corporate travel for both client and TMC. And we fully expect things to improve even further as Mantic Point discovers news ways to make life easier for TMCs and their clients.

— Pat McDonagh, Clarity CEO
Get in touch with us today for more information on our consolidated travel management apps. Alternatively, download our in-depth document delivery whitepaper.