The Benefits of White Label Travel Apps
Posted by Mike Atherton on 07 June, 2022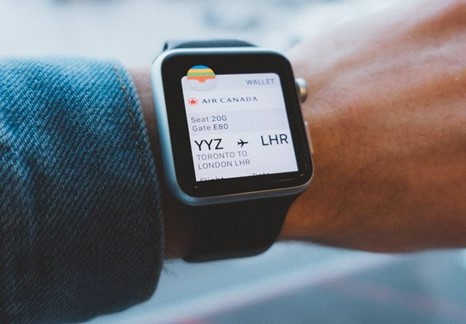 What are white label travel apps? The simple answer is that white label travel apps are a mobile application that has been developed by one company but is branded with the logo and name of another company.
There are many benefits to using such apps, including the ability to quickly launch a new product and the lower price tag than custom-developed apps. Read on as our travel team at Mantic Point takes you through the top benefits of using white label apps to automate travel itineraries.
Better Control Over The Travel Experience
Businesses can customise the look and feel of the app to match their brand, as well as add their own unique features and functionality, which helps reduce the risk of traveler confusion or frustration. This gives businesses complete control over the traveler experience from start to finish.
Access To Key Trip Data
By integrating with a traveler's itinerary, white label apps provide essential trip data on demand, including payments, health and safety information, and even a mobile chat function so that travelers can easily communicate with their travel management company (TMC).
Less Documentation
By partnering with a white-label travel app company, your business can save on the expense of developing its own travel documentation. The white label company will already have a team of developers in place and will be able to provide a high-quality product at a fraction of the cost of developing it in-house.
Consistent Branding
Businesses can be confident that their itinerary will be correct and their branding will be consistent. In addition, they'll be able to automatically generate documentation in the correct format. This can save your business the hassle of having to manually prepare documents, and it also reduces the risk of human error.
Expand Business Offerings
A single business can offer customers everything from flights and hotels to other tourist activities with a white-label app. Moreover, white label providers often have relationships with multiple suppliers, which gives businesses using their service access to a wider range of travel products at competitive prices. This allows businesses to quickly expand their offering and tap into new markets.
Bespoke Solution
A white-label portal is both scalable and innovative, allowing you to tailor the service to the specific requirements of each client. The portal can be easily integrated with existing systems and infrastructure, making it an ideal solution for businesses of all sizes.
Increased Customer Satisfaction
White-label travel apps offer a simple and refined way to increase customer satisfaction. The process is straightforward and efficient, so businesses using the service do not need to worry about the complexities of creating the documentation themselves or the technical side of things.
Find Out More
At Mantic Point, we offer white-label travel app services to meet a variety of corporate travel requirements. Call us today on 0113 394 4564 to book a product demo.
Image Source: Unsplash