TMCs Are Leaders In Travel Technology
Posted by Mike Atherton on 11 August, 2021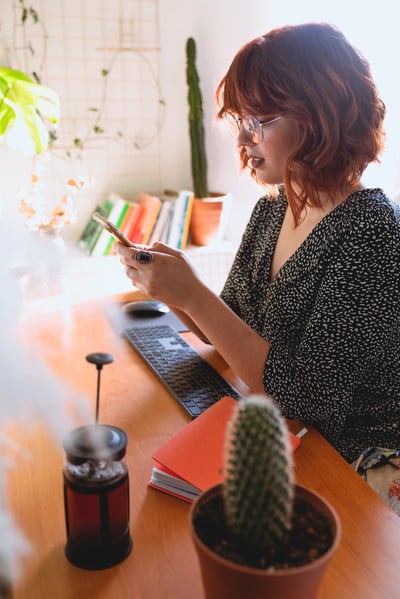 Business travel is a cornerstone of modern commerce, but businesses often find the logistics of organizing overseas trips challenging or time-consuming.
Travel management companies (TMCs) remove the bureaucracy and costs for their clients, offering streamlined solutions that harness the latest tech so that travelers can enjoy instant access to all the information they need whilst on business trips. So, how can TMCs become leaders in travel technology and stay ahead of their competitors?
Go Paperless
With dedicated corporate travel management software, the days of paper tickets that can be lost or damaged are over. Digital tickets are now commonplace for air, rail, or train travel, but also for hotel and restaurant reservations, and can be stored centrally for easy access on smartphones or tablets.
As well as eliminating the accidental loss of paper tickets by offering an instant, convenient alternative, TMCs that utilize a travel management solution also promote sustainability by reducing the unnecessary use of paper.

Stay Ahead Of The Game With Cutting Edge Tech
As a TMC, a business travel app will keep you at the front of the field, attracting new customers and heading off your competitors. Corporate travel management software delivers efficiencies and cost-savings while ensuring business trips run to schedule. From travel document delivery and risk management to itinerary scheduling, travel management software utilizes the latest technological developments to demonstrate your business' commitment to driving innovation for your clients' benefit.

Providing Your Clients With The Tools They Need
When your clients are on the move, they need instant access to the latest information and data to stay on track, safe, and professional. As a leading TMC, it's vital that you can equip them with the tools they need – a single multipurpose app in one place that addresses all their needs, providing instant access to the latest information, risk alerts, and travel documents. By implementing a single corporate travel management solution, you'll increase client interest in your services.
Delivering Cost Efficiency For Your Customers
Businesses are always seeking ways to cut their costs, especially when overseas travel is involved, so TMCs should aim to offer reliable work travel apps that deliver outstanding cost efficiency. With our travel management software from Mantic Point, TMCs can minimize costs for clients with a single travel app that delivers all the tools that travelers need in one convenient place.

Find Out More
If you're looking to help make your clients' corporate travel trips smoother and more successful, get in touch with Mantic Point today. Our industry-leading travel management software can eliminate problems, tighten travel schedules, and reduce costs, supporting your TMC business in its drive for innovation and efficiency.
Image Source: Pexels