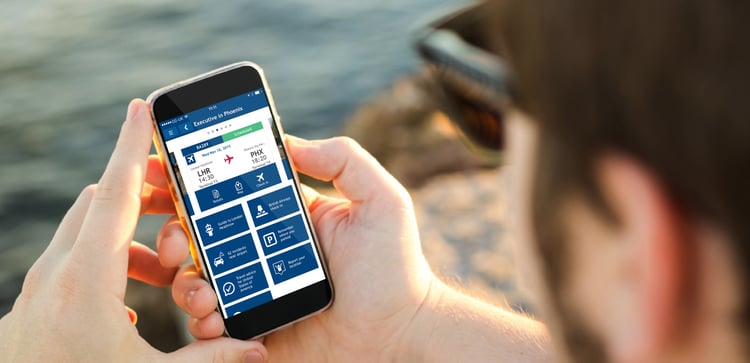 Travel APIs have taken off in a big way in recent years, but what, exactly, is a travel API? More importantly, how can it help your travel brand?
In simple terms, APIs allow developers to connect networks, individual devices, and information streams. Travel APIs provide access to desired travel content such as flights, hotels, traveller profile, preferences, destination and ground transportation information. This includes: shop and book, payment, rich content and branding.
Mantic Point provide the travel trade with a wide range of API services that both consume valuable content and deliver a consolidated, normalised, and merged super itinerary.
Who is Using APIs in the Travel Sector?
Apart from the main industry API's provided by the GDSs, airlines (legacy and NDC) hotels and car hire, there are many other sources of data that can enhance the travellers experience of an agency's services. To give a few examples:
Flightview: Flightview provides travellers with real-time flight information including cancellations, gate changes, in-air flight tracking and delays.
Trip Advisor: Trip Advisor's content API allows for business access to travel information. Including reviews and advice on hotels and resorts, flights, car rentals, holiday packages and travel guides.
Money Corp: TTT Money Corp use API's to provide information on rates of exchange and offers available for on-airport currency conversion.
Yahoo: Yahoo's traffic API allows access to traffic and congestion information based upon variables such as postal/zip code, city or latitude and longitude.
Why Use an API?
Utilising APIs can undoubtedly provide value to travel agency brands; there are a few key benefits that make their use a no-brainer for TMCs looking to provide a more dynamic user experience.
Reduction of operational costs: Using an API can save travel businesses significant time and resource, both in terms of development and maintenance and in man-hours for operational staff. For many TMCs, cost reduction opportunities are to found in the elimination of manual activities. For example, time spent by staff manually sourcing flight details or hotel information for clients can quickly add up; using an API to deliver the relevant information negates this.

Increase speed to market: An API can help to cut lengthy development processes. Using modern, open and well documented APIs can help you get to market quicker by consuming structured data via easy to use methods. This means you can focus upon delievering great user experience to clients and travellers, rather than getting bogged down by technical complexity.
Enhancing your reputation: A simple one; the better the user experience for your customers, the more likely they are to speak positively on their experience and return for their next trip. Using APIs can ensure your TMC provides travellers with all the information they need, in one place.
Data assets: The more you know about your traveller the easier it is to build a personalised experience. This in turn, can be used to cross-sell other products that have been enjoyed by travellers with similar profiles. Personalisation can be a potent way to provide travellers with real value, as well as increasing revenue through the sale of tailored ancillary merchandise. Using a travel communication platform to reach out to travellers with the right message, delivered in the right way, and at the right time, can build a relationship and lead to them viewing your platform as a trusted aide.

What Does the Future Hold?
We believe TMCs will increasingly adopt API use. To gain further insight into the future of business travel and TMCs, we spoke to Pat McDonagh, CEO of Clarity- the eighth largest TMC in the UK with turnover in excess of £400m. Pat's industry acumen is an invaluable resource to TMCs and the travel managment sector, with insights that will help with strategy development and future innovation. You can read our Q&A with Pat here.