Is the NDC Standard Worth it for TMCs?
Posted by Mike Atherton on 15 June, 2017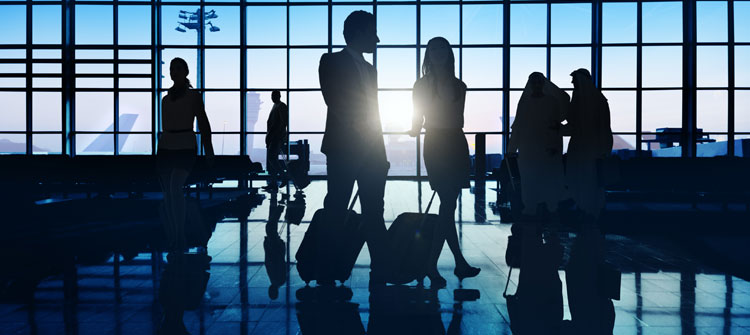 The world of travel consumerism is on the cusp of historic change. The combination of mobile travel apps, big data, and artificial intelligence is driving a transformation set to revolutionise the consumer experience. To stay ahead of the curve, and capitalise on this next phase of evolution, TMCs must consolidate existing distribution solutions and embrace the next wave of travel e-commerce. But where does the New Distribution Capability (NDC) fit in?
The NDC is an open exchange standard that aims to innovate product distribution and deliver insight into the wants and needs of the modern-day traveller. It was devised by (IATA) International Air Transport Association who claim the ability of airlines and travel agents to communicate will be enhanced as a result of adoption, giving TMCs the capability to access features and options typically available only on airline websites.
Many TMCs are viewing the NDC with great scepticism – it's even been branded "not fit for purpose" – but, equally, much of the industry mood now seems to have settled on the question of how and when, not if, TMCs should get on board.
Why the Controversy?
IATA introduced the Standard back in October 2012, so even to the most casual of observers, adoption has been painfully slow.
IATA's intention to redefine the travel distribution ecosystem in favour of the airlines was a significant sticking point for GDSs, while many TMCs argued that change to current distribution channels would be an expensive risk. The head of the Guild of Travel Management Companies (GTMC), Paul Wait, even warned that the TMC community and its customers "will not be quiet or submissive" when it comes to NDC negotiations.
Despite these concerns, some travel professionals argue that embracing the NDC will create a richer, more vibrant retail landscape. Click Travel's Executive Chairman, Simon Mclean said the Standard will help to, "streamline business processes", and Clarity CEO Pat McDonagh said the NDC, "complements content already available through the GDS".
Currently, there are 84 companies successfully certified as NDC-Certified, NDC-Capable, or self-declared as XML-Capable, including 37 airlines. While these numbers are expected to grow throughout the forthcoming years, adopting NDC principles is no mean feat. From revamping websites to changing technology infrastructure, TMCs are likely to experience a range of technical and time-consuming obstacles they will need to overcome.
What's more, in comparison to the fast-moving, digital transformations that occur throughout other industries, the process of change within the travel sector is laboured. Time is of the essence for TMCs, and, as the number of NDC certified companies grows, it becomes increasingly important for those businesses keen to embrace the standard to take action.
Personalisation
It's easy to feel overwhelmed by the digital transformation work required and fail to recognise one of the key benefits that embracing NDC offers.
Alongside the ability to offer a greater range of products and services to consumers, the NDC also provides TMCs with an opportunity to address end-to-end airline distribution processes and deliver a more personalised travel experience.
Personalisation provides TMCs with opportunities to provide tailored post-booking merchandising offers to travellers. Travellers differ in clear ways when it comes to their requirements, both in their travelling needs – which informs product design – and in their shopping needs – which informs targeted product distribution. While in the past it has been normal to push all passengers towards the same range of products, in the future winning travel business will increasingly depend upon providing unique and personalised experiences, and embracing the NDC may help your TMC to achieve this.
What Can TMCs Do?
Those TMCs that feel that rewards offered by NDC outweigh the risks and resources required should start taking the necessary steps to adoption now. The first step is gaining a complete understanding of the changes required to become NDC ready, followed by a thorough investigation into whether supply chain partners and stakeholders are ready for the change.
Only with a full understanding of the risks, opportunities and costs can the full benefits of NDC adoption be realised, while ongoing progress reviews will be crucial to stay on top of NDC enhancements, helping to ensure your TMC is providing the best experience for its travellers.
Clarity CEO, Pat McDonagh has been vocal about the opportunities that the NDC will afford TMCs. In a Q&A with Mantic Point, he provided further insight into developments poised to disrupt corporate travel, and how the role of the TMC will evolve to meet these challenges. You can read our Q&A with Pat here.