Why It's Important to Deliver Itinerary Services Beyond Email and TMC Mobile Apps
Posted by Mike Atherton on 26 November, 2019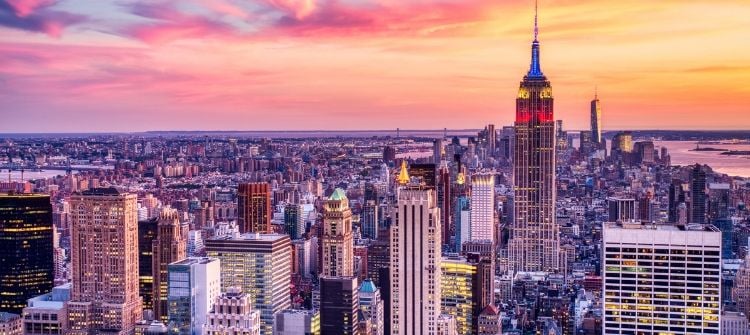 Travel, and the way we manage it, is changing. Travel is becoming more fluid, and as it does, so do customers demands faster responses, greater control and a more personalized service. Travelers want new and unique experiences – not to be bogged down in paperwork.
The digital age has ushered in a new era of freedom and that extends to the way customers interact with travel management companies. At first it was just about being able to book tickets online, but the industry is quickly moving beyond that. Convenience is prioritized. In the past, it might have been acceptable to receive itinerary services via email or TMC apps, but not anymore.
Agencies Can Embrace the Communication Fragmentation
How we deliver information to business travelers is evolving rapidly. Technologies like artificial intelligence are making it easier than ever to open up more services and maintain the personal touch, while reducing the cost of servicing a traveler. In fact, it won't be long before travelers are assisted by AI that work with contextual information, using traveler itinerary, policy and profile to provide a completely tailor-made service.
If not embraced, agencies could lose control over how travelers consume and interact with information about their journey. Where it was once a straightforward procedure, it's now much more fragmented – and much more in the hands of the traveler themselves. When dealing with a TMC, getting support involved a phone call, or an email, or even the TMC app. But now, thanks to the ubiquity of social messaging platforms, travelers want to get support in the apps they inhabit daily and on demand.
As an agency, it's critical that you're able to be where your travelers are – it's no good being left behind. That's why it's important to deliver itinerary services that go further.
Mantic Point Delivers a Cutting-Edge Solution
Whilst still relevant and necessary, relying exclusively on email and certain mobile apps to deliver itinerary services roots you in the past. From a traveler's perspective, it makes you inflexible – the exact opposite of the type of service modern travelers expect. The key advantage Mantic Point brings is the ability to scale across multiple communications channels.
This means that the traveler has access to, and can interact with, all the information they need wherever they inhabit the most, whether it's their email client, the TMC app, Messenger, Skype or Slack. Mantic Point's platform allows you to create wholly bespoke itinerary experiences, which ensures the experience of the front-line traveler remains personalized while allowing the agency to focus on supporting them elsewhere.
Don't Get Left Behind
The advent of smart device technology has changed travel forever. Information is now more accessible than ever and it's crucial that TMCs keep up with how travelers want to be engaged to stay relevant. At Mantic Point, we believe that scalable, multi-channel, interactive communications are key to building traveler experiences that count.
The technology we produce at Mantic Point has been designed to facilitate the growing need for customization in individual corporate travel. Every aspect of travel is transforming to become more freeform, whether that's choosing a house over a hotel, or managing your entire trip from your phone. Personalization is key.
Limiting yourself to delivering itinerary services through email and agency apps means your customer is going to leave you behind when they go traveling. In the corporate world especially, where documents can really bog down an already lengthy process, it's key that the service you provide is tailored to individual.
Mantic Point's real-time itinerary updates, document delivery, and smart engagement can all be found in one place.
Looking to take control of your corporate travel? Mantic Point can provide your company with a modern, fully personalized service. Visit our product page to learn more. Alternatively book a free demo to go hands-on.