How To Minimise The Impact Of Disruption On Your Trip
Posted by Mike Atherton on 05 October, 2021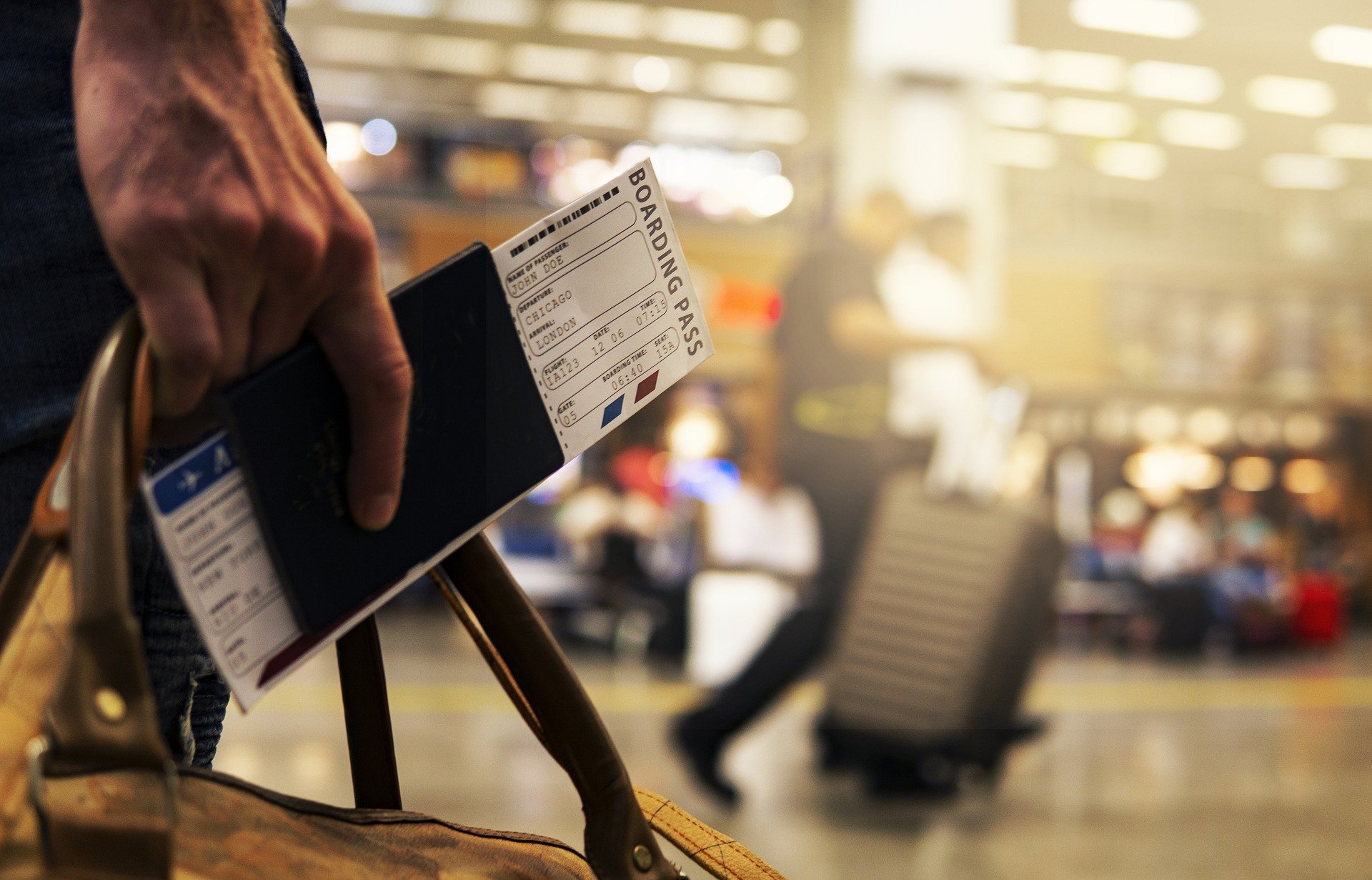 With the best will in the world, business trips don't always run smoothly. Unforeseen events, Covid outbreaks, lockdowns, and travel restrictions can cause delays and disruption for business travelers, especially in the volatile conditions of the global pandemic.
Medical emergencies, flight cancellations, new frontier formalities, and re-routing due to storms are just some of the most common causes of delay. And if recent weather events and health restrictions are anything to go by, it's worth planning for the growing challenges faced by corporate travel.
How To Make Sure Your Travel Runs Smoothly
As a travel management company (TMC), employer or corporate travel manager booking business trips for your colleagues, you have a duty of care towards your travelers. They expect you to plan and make allowances for every possible outcome so they can focus on the job at hand. And as if that wasn't enough, you must also factor in the possibility of different time zones. A difference of a couple of hours may be workable but trying to schedule a call between California and London, with an eight-hour time difference, is a whole different beast.
If things don't run smoothly, your employees might feel abandoned and undervalued. From then on, it's a slippery slope to loss of morale, productivity declining, and losing business. If the travelers are your clients, they might lose trust in you and take their business elsewhere. All this on top of the expenses you're already incurring with any last-minute changes, accommodation, meal bookings, and compensation not already covered by your insurance provider.
Luckily, there are a few ways to prevent these disruptions and the spiraling costs that follow. Tripscape comes with several features designed specifically for situations like these. Simply complete the booking, queue to Tripscape and you'll instantly gain access to these nifty perks:
In-app travel alerts and updates. Get the latest travel updates and make the necessary adjustments on the spot, keeping everyone involved in the loop.

Real-time trip information. Keep track of weather events impacting your trip, changes in COVID rules, updates from your carrier, changes to your itinerary and a host of other real-time information specific about your trip.
How To Prevent and Manage Disruptions And Build Trust With Employees
If you want to offer your travelers a friction-free trip, organisation is key. Thanks to Tripscape's digital itinerary feature, you have all the information you need to make informed decisions, right at your fingertips. The app offers up to date local weather and currency exchange data, check-in guides, real-time itinerary updates, flight status notifications, COVID notifications, security incidents, health alerts, and more. With Tripscape, you can refresh, regroup, and recoup with only a couple of swipes.
Risk Management and Communication
When travel plans get knocked off track, rescuing the trip depends on clear and fast communication. But keeping track of every event and keeping all those affected in the loop is easier said than done. In fact, it's virtually impossible without resorting to some sort of automation. Thankfully, if the worse comes to worst, all you really need is a versatile app like Tripscape. It combines the features of a digital itinerary with reports, document delivery, and risk management, all in one platform.
Find Out More
With Tripscape by Mantic Point, you get the GDS trifecta, because it's integrated with all three major global distribution systems: Travelport, Sabre, and Amadeus. It also enables you to set custom rules on delays, cancellations, and health alerts for specific travelers.
So, when you need to consolidate communication across hotels, flight companies, departments, travel agencies, bookers, PAs, travel managers, and travelers, Tripscape is the go-to modular platform for a smooth and consistent experience for all. Please get in touch today to find out more.
Image Source: Pixabay