What Should Travel Managers Do About Unused Airline Tickets?
Posted by Mike Atherton on 23 March, 2023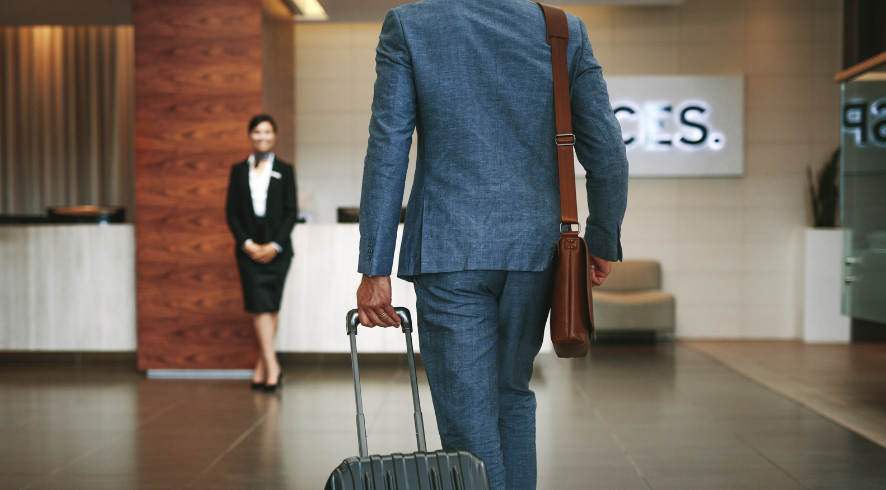 Airline tickets represent a significant part of the corporate travel budget for most companies, especially when flying long haul.
Unfortunately, there are sometimes circumstances which mean that an airline ticket is left unused, creating a question for travel managers to determine how to manage the unused tickets and their business expenses in that situation.
Again unfortunately, unused tickets are generally non-refundable and non-transferable to different dates or named travelers, unless this is specifically written into the contractual terms of purchase. Unused tickets can cost companies, on average, up to 5% of their entire corporate travel budget. In this article, we take a brief look at the thorny problem of unused airline tickets and what travel managers can do to reduce and mitigate risk.
Options For Unused Tickets
The first step in dealing with unused airline tickets is understanding your options – which will normally be explained to you at the point of purchase. Depending on the airline and if you have purchased the tickets directly or through a TMC, you may have a few different choices.
Some airlines offer businesses full or partial credits that can be used towards future flights or upgrades, while a minority also provide refunds (either in full or partially). These credits and/or refunds are typically only offered if the flight has been canceled by the airline itself due to a pandemic-related reason (now increasingly rare), or due to weather or industrial action – not for traveler no-shows.
However, like hotels, some airlines offer a free cancellation window during which the ticket price can be refunded (maybe minus a deposit) or transferred to an alternative date. Check the Ts & Cs of your purchase and act as soon as possible if you find out your traveler is no longer able to attend their trip.
Managing Refunds & Credits
If the tickets were bought through a third party such as a TMC, they will normally handle the process associated with processing any potential refunds or credits from the airline. If, however, you purchased your tickets directly from an airline's website or a flight booking site, then you will need to contact that airline's customer service team directly to receive any refunds and/or credits that may be available. Corporate buyers may be able to manage the process themselves via bespoke/individual airline systems.
In both cases, make sure you keep documentation of your request just in case there are any issues down the road when trying to obtain your refund/credit.
Loyalty Points & Miles
Many ticket purchases accrue perks such as points and air miles earned through loyalty programs, which are applied to your customer account whether or not the ticket is used. To maximize these benefits, make sure that you know exactly what type of ticket was purchased and what benefits come along with it. For example, some ticket classifications may allow for additional points and miles earned per flight compared to others when booked through certain loyalty programs— this may help mitigate the losses associated with unused tickets by reducing the cost of subsequent business travel.
Educate And Inform Travelers
Most airline tickets that go unused are due to unavoidable personal or business circumstances. Someone may fall sick, for instance, or the event your travelers were going to may be unexpectedly called off. However, you may be able to reduce your unscheduled cancellations by educating and informing travelers about the seriousness of the situation, the expense involved, and how difficult it usually is to obtain a refund or remake travel arrangements. Unless they travel regularly on a personal basis by air, many employees will simply be unaware of the difficulties caused by not using an airline ticket.
Travel Management Solutions From Mantic Point
Mantic Point provide a customizable corporate travel reporting platform that allows businesses to manage all aspects of their travel program. The platform offers 360-visibility over your business travel expenditure, with a range of reporting features available. Letting you track unused ticket data over time and implement measures for improvement are just a few.
To find out more, please call +44 113 394 4564 today.
Image Source: Canva